Iraq
Middle East
Iraq aware of importance of having strong ties with Iran, regional allies: Analyst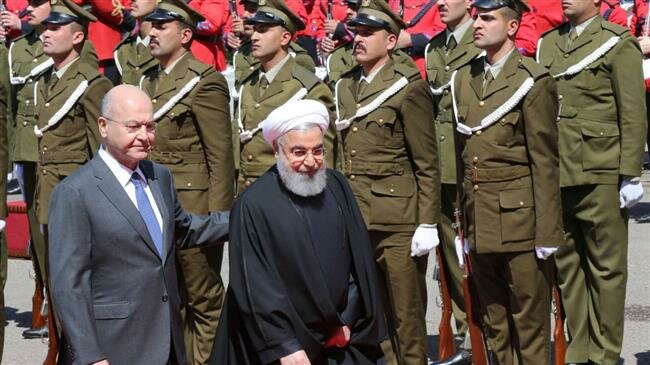 Iraq is determined to keep and expand relations with Iran and other regional allies while maintaining ties with extra regional countries, says a commentator.
Iraq's Parliament Speaker Mohammed al-Halbusi has expressed hope the United States will keep waiving embargo on energy imports from neighboring Iran.
In November last year, the US granted a 45-day waiver on electricity to the Arab country and extended it by 90 days in December after US President Donald Trump re-imposed sanctions on Iran as he abandoned the Iran nuclear deal in May.
In an interview with Press TV on Saturday, Alexander Azadgan, a geopolitical analyst, said that the Iraqi authorities would never forget the strides that Iranians made to assist Iraq in its fight against Daesh terrorists and therefore, they known the importance of maintaining sustainable relations with Tehran.
"The Iraqis are aware that regional alliances are just as important as extra-regional alliances" especially when it comes to purchasing electricity from Iran, Azadgan noted.
"Washington's aggression against Iraq in 2003 was to actually bring these two countries (Iraq and Iran) together, two countries that fought each other bitterly in the 1980s and now they are close allies, and Iraq is trying to lobby the Trump administration to go ahead and give it some kind of an exemption," he added.