Iraq
Iraq calls for end to support for Daesh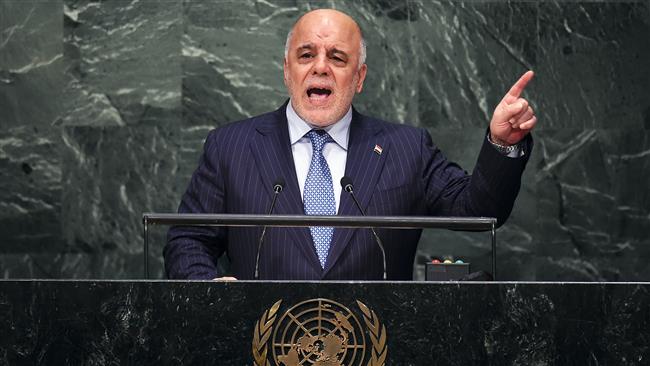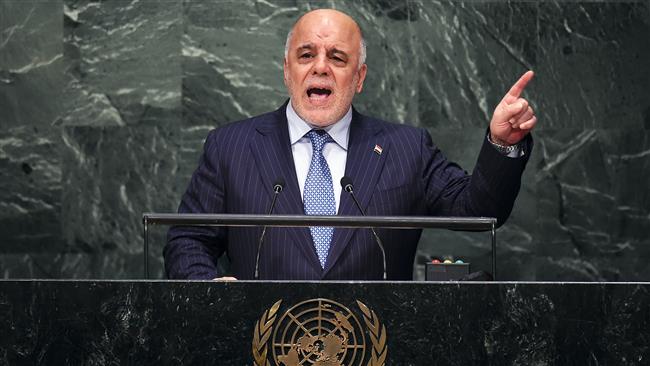 Iraqi Prime Minister Haidar al-Abadi has described the persistent support for the Takfiri Daesh militant group as the main problem facing the embattled Arab country, calling for an end to the financing and arming of the extremists.
"Our problem lies with a terrorist group that crossed the border from a neighboring country. This organization was supported and armed by others, and occupies vast areas of Iraq. It has killed thousands of Iraqis and violated their rights," Abadi said before the 70th Session of the United Nations General Assembly (UNGA) in New York on Wednesday.
'An external problem'
"Today, this organization named Daesh recruits thousands of volunteers from various parts of the world, particularly from countries that claim to be standing by Iraq. This terrorist organization receives assistance plus weapons, and continues to fight us. So, our problem is really an external problem," he said.
The Iraqi prime minister said his government expected all countries "to adhere and implement UN Security Council resolutions which are related to prohibiting the support, finance and armament [of] terrorist groups."