Iraq
Iraq Deploying Thousands of Troops to Retake Mosul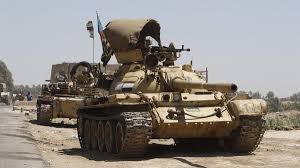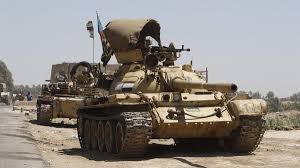 The Iraqi army is deploying thousands of soldiers to a northern base in preparation for operations to retake the ISIL group's hub of Mosul, officials said on Monday.
ISIL seized Mosul in June 2014 and except for air strikes has held Iraq's second city largely unopposed for more than 18 months as the country's security forces battled the terrorists in other areas.
The Iraqi forces also managed on Monday to regain Jouwayba in east of Ramadi in Anbar province, advancing in the area.
"Units from the Iraqi army have begun arriving to a military base near the Makhmur district to start launching initial military operations toward Mosul," a staff brigadier general told AFP on condition of anonymity.
Makhmur lies around 70 kilometers (45 miles) southeast of Mosul.
"There are three brigades located in that base now," and their number will eventually reach 4,500 soldiers, said the officer, who is part of the security command tasked with retaking Nineveh province, of which Mosul is the capital.
Iraqi forces recaptured Ramadi, the capital of Anbar province, west of Baghdad, in December in a major blow to the terrorists.
But Mosul is expected to be the most difficult battle of Iraq's war against ISIL due to its size, the presence of large numbers of civilians in the city, and the long period the terrorists have had to prepare defenses.
It is the largest city held by ISIL, and along with Raqa in Syria is one of the two main hubs for the terrorists' operations.
The initial aim is to sever ISIL supply lines between Mosul and areas farther south including Hawijah in Kirkuk province and areas near Baiji in Salaheddin, the army officer said.
Iraqi forces have worked slowly and deliberately to isolate other ISIL-held cities such as Tikrit and Ramadi before launching assaults to retake them, and cutting off Mosul will likely take longer than either.