Iraq
Iraq Fears: Hundreds of Daesh Mass Graves, Thousands Missing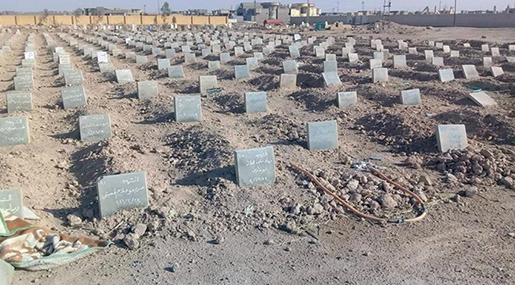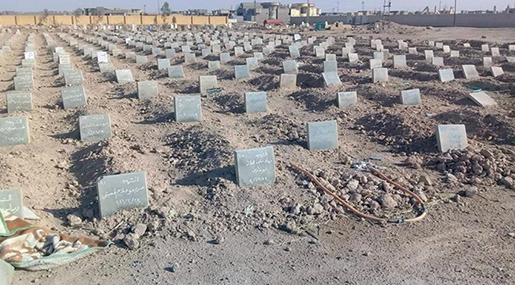 Despite the victories scored against Daesh [Arabic Aconym for the terrorist "ISIS"/ "ISIL" group] in Iraq, local officials fear that thousands of people, mostly men and teenage boys, remain missing.
According to information, "in Mosul alone, more than six months after Iraq declared victory, more than 3,000 people remain unaccounted for."
Muhammad Karbouli is a member of Iraq's parliamentary committee on defense and security from Anbar province, where victory was declared in the cities of Ramadi and Fallujah more than a year ago. He says more than 2,900 people remain missing. When parents don't know the fate of their children, he warned, "Tensions emerge."
Just south of Mosul, an unthinkable number of Iraqis are believed to be buried in a natural sinkhole that became one of the Daesh group's most infamous mass graves. Some Iraqi officials estimate as many as 4,000 people were tossed into the cavernous, natural crevasse in the barren desert on the road linking Mosul to Baghdad, some already dead, others still living and buried alive.
An AP investigation has found at least 133 mass graves left behind by the defeated extremists, and only a handful have been exhumed. Many of the missing – especially the thousands of Yazidis unaccounted for since Daesh terrorists slaughtered and enslaved the minority – may ultimately be buried there. Estimates total between 11,000 and 13,000 bodies in the graves, according to the AP tally.
Meanwhile, fears of Daesh resurfacing in northern Iraq are on the rise. On Sunday, the death toll from a Friday night attack in Salahuddin continued to rise.
The attack took place as gunmen opened fire on a gathering of civilians in the Farahiya district, north of Balad and south of Tikrit. Witnesses told Kurdistan 24 that four people were killed and ten others wounded.
The assailants used automatic weapons and Improvised Explosive Devices [IED] to carry out the attack, some 90 kilometers north of Baghdad. Security forces clashed with the gunmen before they withdrew from the area.