Iraq
Middle East
Iraq Hezbollah Brigades Kill 5 Suicide Bombers Planning Attacks on Arbaeen's Pilgrims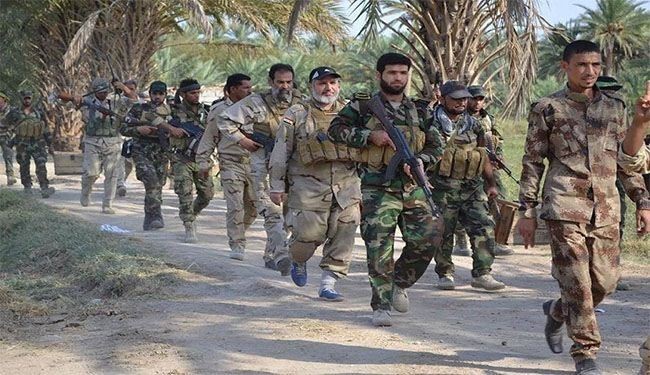 Hezbollah Brigades
Hezbollah Brigades clashed with five suicide bombers who planning to attack Arbaeen pilgrims on their path to the holy city of Karbala on Wednesday and killed all of them, an Iraqi source said according to Alsumaria News.
The source said that the movement of pilgrims, who are travelling to Karbala on foot, continues without any stop.
Iraq Hezbollah brigades along with other Iraqi security forces and police are in charge of ensuring the security of the annual Arbaeen mourning rituals.
Hezbollah brigades and Iraqi voluntary forces are actively contributing to ensuring the safety of Arbaeen pilgrims.
Today millions of people from across the world are converging on the holy Iraqi city of Karbala to take part in mourning rituals on Arbaeen, the day which marks 40 days after the martyrdom anniversary of the third Shia Imam, Imam Hussein (PBUH).