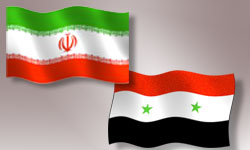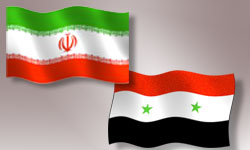 The Syrian-bound Iranian cargo plane which was landed and inspected at Baghdad International Airport was only carrying humanitarian and medical aid for the crisis-hit people of Syria, Iraqi Civil Aviation Organization announced, dismissing earlier US allegations that Iran is sending weapons to Damascus via cargo and passenger flights.
The second Iranian commercial plane inspected at the airport was allowed to proceed after no weapon or banned material was discovered during the checking process, said the Head of Iraqi Civil Aviation Organization Nassir Bandar on Sunday.
This was the second Iranian plane inspected at Baghdad International Airport in October, but no arms or ammunitions have been found in them so far.
The US officials accuse Iran of ferrying arms to Syria via Iraqi airspace, but they have failed to substantiate their claims, as usual.
After days of intense allegations, they pressed Baghdad to inspect Iranian planes, a move protested by Iran.
Iran's consulate in Iraqi city of Basra rejected the claims about sending weapons to Syria through Iraq's airspace, saying no weapon has been found in Syria-bound Iranian planes which were inspected in Iraq so far.
"What is said about Iran using the Iraqi airspace to send weapons to Syria is a false accusation," Iran's Consulate General in Basra Hamid Reza Mokhtasabadi had said.
Earlier, senior Iraqi legislator Abbas al-Bayati had also dismissed the US claims that Iran sends weapons to Syria via his country, and stressed that certain Arab regimes should be condemned for the massacre of the Syrian people.