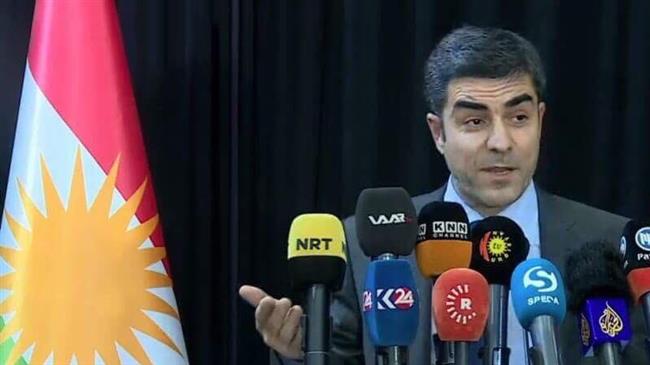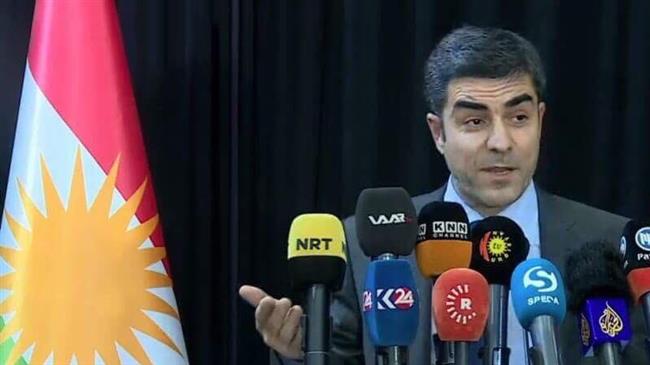 Iraq has issued an arrest warrant against one of the key engineers of last year's secession referendum, which controversially sought to end the country's sovereignty over the semi-autonomous Kurdistan region.
The judicial authorities issued the warrant against Rebwar Talabani, the head of the Kirkuk Provincial Council, Agence France-Presse quoted a source within the council as saying on Sunday.
The source said Talabani was being pursued for "hoisting the Kurdish flag on official buildings of Kirkuk and organizing the referendum," referring to the oil-rich provincial capital of the same name which has a majority non-Kurdish population.
On Talabani's orders, Kirkuk councilors voted last August to take part in the referendum.
Talabani is currently in Arbil, the capital of Iraqi Kurdistan, where he fled to with Kurdish militants last October as Iraqi troops arrived to restore calm to Kirkuk.
Sectarian tensions in Kirkuk are still high between Kurdish, Arab and Turkmen populations. Last month, Iraqi authorities imposed a curfew after skirmishes broke out following the results of the May 12 national elections being announced.
Regional powers like Iran and Turkey have also expressed concerns about the planned referendum, warning it could create further instability in the region.
The Iraqi Supreme Court ruled the vote illegal. Deadly clashes broke out between Kurdish and Iraqi forces after an overwhelming majority of the participants voted for separation from the mainland in the referendum last year.
Iraqi forces capture several positions south of Kirkuk after clashes with Kurdish Peshmerga forces who had occupied the oil-rich region.
The referendum sparked strong criticism from the central Iraqi government and Iraq's neighbors but Israel put its foot down to support the move. The US and European states also denounced it, even though only after the plebiscite was held.
Israel has a longstanding relationship with Kurds, whom it regards as one of its few non-Arab allies in the area.
A report published in the New Yorker magazine in 2004 said Israeli military and intelligence operatives were active in Kurdish areas and providing training for commando units.
According to the report, Israel has been expanding its presence in Kurdistan and encouraging Kurds, its allies in the region, to create an independent state.
Turkish President Recep Tayyip Erdogan said last September that Israel's Mossad spy agency had played a role in the Kurdish secession vote.
"This shows one thing, that this administration (in northern Iraq) has a history with Mossad, they are hand-in-hand together," Erdogan said. "Are you aware of what you are doing? Only Israel supports you," he added.