Iraq
Iraq launches military operation to retake key Anbar district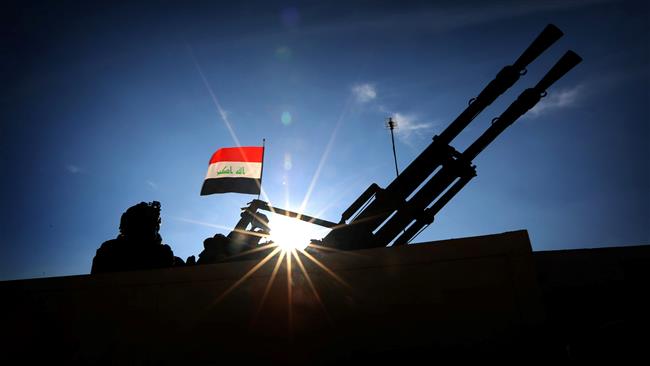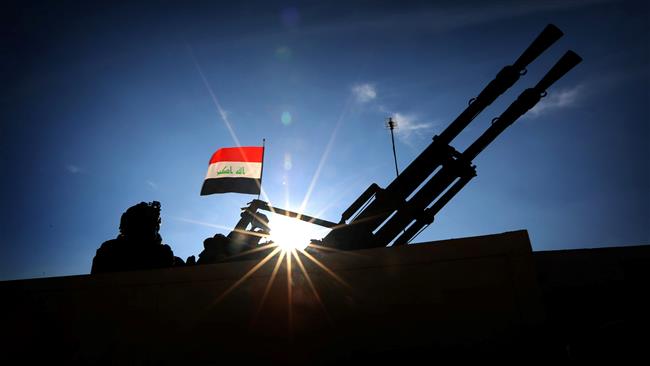 Iraqi armed forces have launched a fresh military offensive to regain control of a strategic district east of Ramadi, the capital of Anbar Province, from Daesh terrorists.
"A military operation has been launched this morning to liberate the district of al-Hamidiya located near the international highway east of Ramadi," said Major General Ismail al-Mahlawi, commander of the Anbar Operation on Tuesday, Iraq's al-Sumaria news channel reported.
Mahlwai added that the Iraqi army troops, backed by Popular Mobilization units, are making advances against terrorists in the area.
Meanwhile, Mahlawi said a new mass grave containing the remains of 50 people, including children, was discovered in the recently-liberated al-Sufiyah district east of Ramadi.
Daesh had executed tens of civilians who resorted to the security forces in the areas east of Ramadi before their liberation.
In another development on Tuesday, an Iraqi military helicopter crashed north of Kut city in the province of Wasit, leaving all nine crew members dead.
A military spokesman said two pilots and seven army officers were killed in the crash.
Violence has racked northern and western parts of Iraq ever since Daesh Takfiris launched an offensive in June 2014, and took parts of the country.
The militants have been committing crimes against all ethnic and religious communities in Iraq, including Shias, Sunnis, Kurds and Christians.