Iraq
Iraq: Most Dangerous Female Commander of Terrorists Arrested in Mosul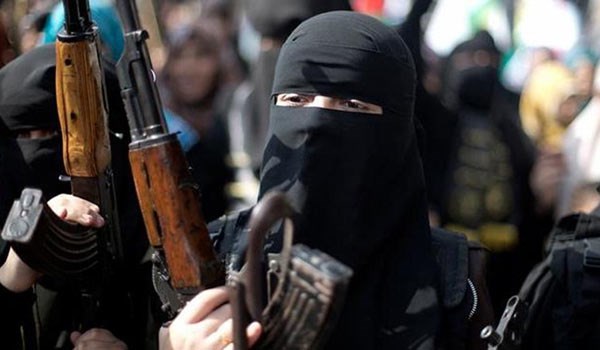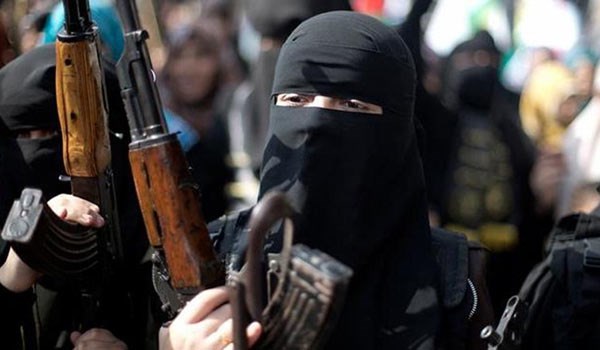 Iraqi security forces arrested Ahlam Mohsen Ali, the most dangerous female commander of the ISIL terrorist group, in an operation along a bridge over the Tigris River.
Ahlam was arrested by the Iraqi security forces in Mosul along with her brother that is also one of the senior commanders of ISIL.
Ahlam was a member of the terrorist groups after the collapse of regime of Iraq's Dictator Saddam Hussein and occupation of Iraq by the US forces.
She helped ISIL capture Mosul in 2014.
Ahlam that was one of the notorious members of ISIL was active in ISIL's court of audit and the group's security-intelligence-women.
Ahlam was the leader of ISIL's female corps.
An Iraqi commander that led the war to retake Iraq's second largest city said earlier today that the security operations against the ISIL militants in Mosul left 25,000 militants dead.
Lt. Gen. Abdul-Amir Yarallah, head of the Nineveh Operations at the Joint Operations Command, said in a briefing that more than 25,000 militants were killed over the nine months of battles, including more than 450 suicide bombers, Iraqi News reported.
Iraqi forces destroyed 1247 booby-trapped cars and shot down 130 drones belonging to the group besides more than 1500 diverse vehicles, Yarallah said.
The JOC fought the battle with more than 100.000 government and paramilitary troops, Yarallah added. "The Iraqi army fought a battle that no army in the world had fought," the commander said.
Only the regions of Mahalabiya, Ayyadia and Tal Afar still witness an ISIL existence, and with their recapture, the province becomes fully liberated, according to the commander.
Iraqi Prime Minister Haider al-Abadi declared victory over ISIL in Mosul on July 9th after Iraqi forces took over western Mosul's Old City, the birthplace of the ISIL where the group's leader, Abu Bakr al-Baghdadi, made a sermon proclaiming control over a third of Iraq and Syria.
In a separate statement, Iyad al-Assali, an Iraqi police lieutenant, told Turkish agency Anadolu that security arrested 245 suspected ISIL militants in Western Mosul's Old City since Iraqi troops took over the medieval area.