Iraq
Middle East
North America
Qasem Suleimani
Iraq MP: US Forces to Fully Evacuate Iraq by Yearend
A senior Iraqi legislator said the parliament approval has kicked off a process that will see a complete US troops pullout from the Arab country by the end of 2020.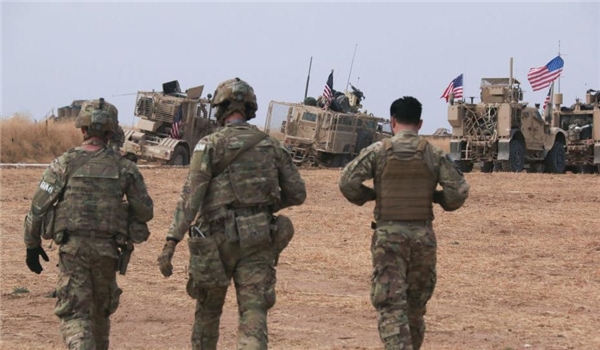 "We will witness the end of the US forces' presence in Iraq in the current year," Ali al-Qanemi, a senior member of the Iraqi parliament's security and defense committee, told the Arabic-language Baghdad al-Youm news website on Tuesday.
He added that the parliament's decision to expel the US forces is binding on the government, adding that Baghdad is adopting the necessary measures to this end.
Al-Qanem said after the parliament's decision and given the conditions in Iraq, the US forces have no reason to continue their presence in the country.
In early January, the Iraqi parliament voted to expel coalition forces over a US drone attack near Baghdad International airport that assassinated Islamic Revolution Guards Corps (IRGC) Qods Force Commander Lieutenant General Qassem Soleimani, Abu Mahdi al-Muhandis, deputy commander of Iraq's Popular Mobilization Forces (PMF), or Hashad al-Shabi, five Iranian, and five Iraqi militaries.
"The Iraqi government must work to end the presence of any foreign troops on Iraqi soil and prohibit them from using its land, airspace or water for any reason," the parliament's resolution read.
The US State Department, in turn, stated that any new
Following the vote in the Iraqi parliament, the administration of President Donald Trump expressed its keen disappointment over the decision.
"We have a very extraordinarily expensive airbase that's there. It cost billions of dollars to build. Long before my time. We're not leaving unless they pay us back for it […] We will charge them sanctions like they've never seen before ever. It'll make Iranian sanctions look somewhat tame," Trump noted.