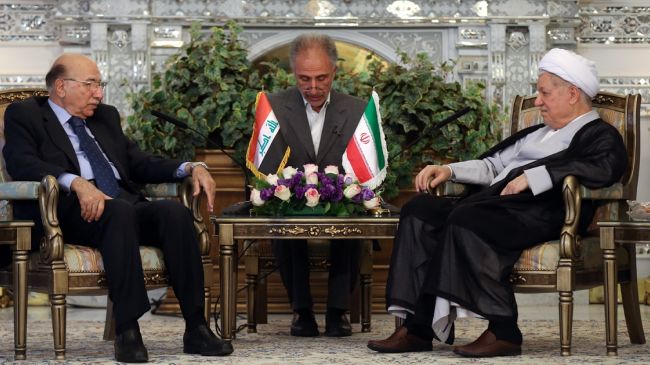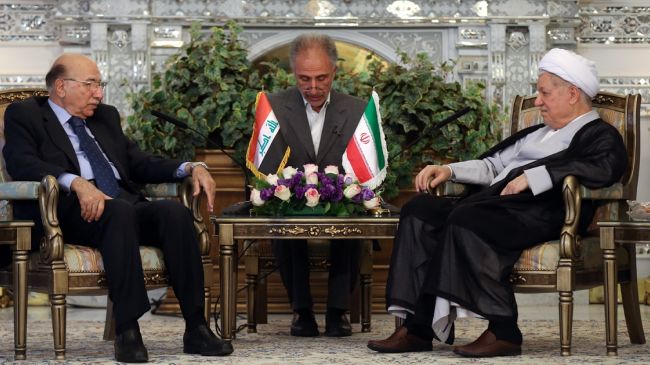 A top Iranian official has warned of enemies' plots to spread extremism in Muslim countries, stressing that Iraq should not become a safe haven for terrorists.
"We should not allow Iraq to turn into a safe haven for the virus of terrorism. The return of tyranny is a natural result of insecurity," Chairman of Iran's Expediency Council Akbar Hashemi Rafsanjani said in a meeting with head of the Iraqi Supreme Judicial Council Medhat al-Mahmoud in Tehran on Tuesday.
He stressed the importance of strengthening economic, cultural, political and social bonds to establish peace in the region.
"Enemies are making their utmost efforts to create the impression that differences exist, and to fan the flames of divisive issues, and certain [individuals] are beating the drums for discord among Shias and Sunnis. … This is while Muslims are a united ummah," Rafsanjani said.
He expressed misgivings over religious, sectarian and political divide in Iraq, adding that ill-wishers seek to institutionalize terrorist measures in Iraq.
The Iraqi official, for his part, said his country is keen to expand relations with Iran at all levels which would stabilize peace in the region.
Mahmoud added that internal conflicts in Iraq are rooted in interference by certain countries.
Iraq is currently witnessing a wave of violence unprecedented in recent years.
Official figures show that more than 1,000 people, mostly civilians, were killed and nearly 1,400 others injured in violent attacks across Iraq in April. According to the United Nations, almost 9,000 people were killed in 2013.
Takfiri groups, including the so-called Islamic State of Iraq and the Levant (ISIL), are reportedly coming to Iraq from neighboring Syria and Saudi Arabia to undermine security in the country.