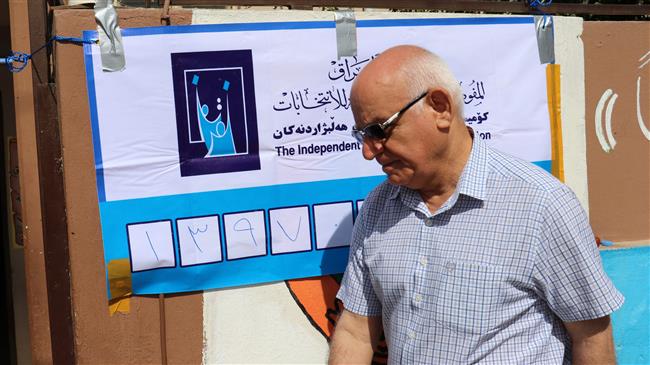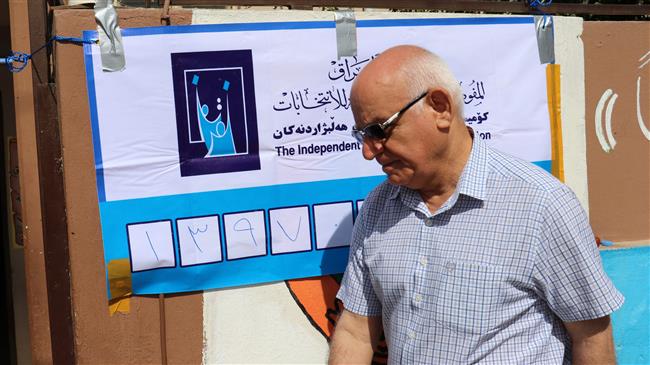 Iraq has begun a manual recount related to the parliamentary elections of May with authorities hoping the move could finally pave the way for the formation of a new government.
The oil-rich northern province of Kirkuk was the first to begin the recount on Tuesday. Six other provinces were expected to follow suit in the coming days, according to a source in the elections commission.
The recount follows an order by the parliament in early June. The legislature had demanded a full nationwide recount but a panel of judges tasked with overseeing the process later limited it to the ballots flagged in official reports and formal complaints.
The Iraqi government had indicated in a report that there were widespread violations in the elections, which saw a bloc led by Shia cleric Muqtada al-Sadr win. Another Shia bloc, emerging from paramilitary forces who had battled the Daesh Takfiri terrorist group over the past three years, came second. Iraqi Prime Minister Haider al-Abadi and his bloc came third.
The recount will also affect the overseas votes, a thorny issue that had led to claims of violations during the elections. Votes cast in Iran, Turkey, Britain, Lebanon, Jordan, the United States and Germany will be manually recounted, according to the panel of judges.
The recount will be overseen by local and international observers as well as representatives from the United Nations and foreign embassies. It could open the way for the formation of a new parliament and a new government in Iraq as the Arab country struggles to emerge from years of fight against terrorists.