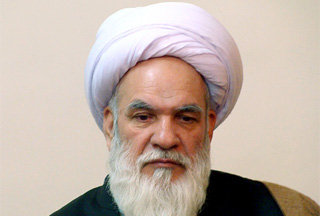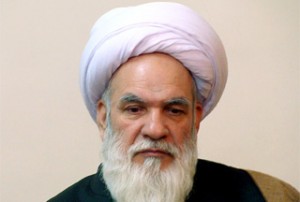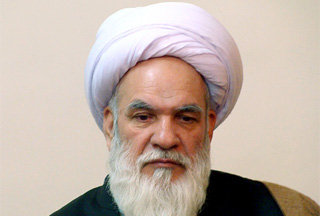 An Iranian lawmaker says based on United Nations estimates Baghdad still owes Tehran up to a trillion dollars in compensation for wartime damages.
"According to UN evaluations, Iraq must pay us one thousand million dollars for initiating the [eight-year] war against Iran," a leading member of the Iranian parliament's National Security and Foreign Policy Committee said on Sunday.
"Iran, however, is a country that has turned a blind eye to many of issues such as this concerning Iraq. Till now, we have never brought up these matters and naturally we will never enter into quarrel with Iraq," Hossein Ebrahimi told Mehrnews on Sunday.
The cleric made the comments as he responded to a question about US media reports that Iranian forces had taken control of an oil well within Iraqi borders in the Fakkeh region.
Ebrahimi said that the misunderstanding would "definitely" be cleared up through diplomatic channels, as Iran did not planning to let anything disrupt its relations with Iran.
The lawmaker made the remarks as an Iranian border official announced that his country's forces resumed their former position after taking down a barricade recently built by Iraqi soldiers near the disputed oil well.
"Iranian forces returned to their previous posts last night after removing the new barricade that Iraqi soldiers had build next to the disputed oil well in a Thursday operation," the official who was speaking on condition of anonymity told Press TV's correspondent.
"Iraqi forces had erected the now disassembled barricade next to the No. 4 oil well in Fakkeh," said the official.
Comments made by the Iraqi deputy interior minister also confirm that officials in Baghdad believe that the site is in a disputed area.
"This news is not true. This field is disputed and now it is neglected by both sides. There was no storming of the field, it's empty, it's abandoned, it is exactly on the border between Iraq and Iran," Ahmed Ali al-Khafaji was quoted as saying.
Iran and Iraq have agreed to set up an arbitration commission to clear up the misunderstanding.
In a Saturday telephone conversation, Iranian Foreign Minister Manouchehr Mottaki and his Iraqi counterpart Hoshyar Zebari decided that setting up such a commission would be the best way to approach the problem.