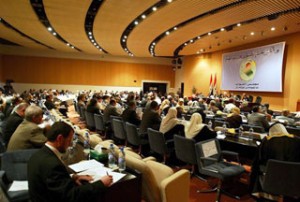 Iraq will postpone the 2010 parliamentary elections for an extra day, changing the approved date of March 6 to 7.
"There was an agreement to hold the elections on March 6, but another meeting in the afternoon studied the case and decided to postpone it for one day only until the 7th of March", presidential chief-of-staff Nasser al-Ani told Iraq's state television late Tuesday.
The presidential council announced March 6 as the date for parliamentary vote which was originally set for January 16.
The vote however was delayed after lawmakers spent months wrangling over a stalled electoral law that was finally adopted Sunday.