Iraq
Iraq PM Calls Protesters for Dialogue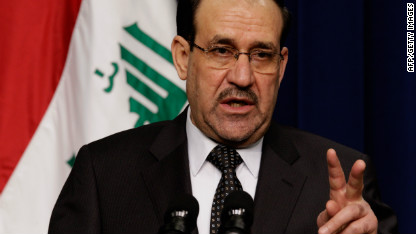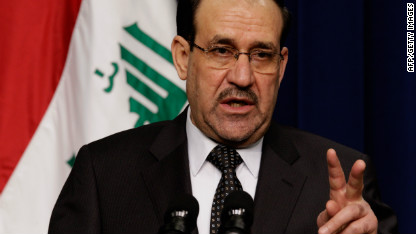 Iraqi Prime Minister Nuri al-Maliki said that the actions of protesters who have cut a main highway are "not acceptable," while also calling for dialogue, AFP reported on Friday.
Countries "must rely on civil means of expression," Maliki said, adding that "cutting roads and stirring sectarian strife is not acceptable".
Maliki was referring to protesters who started since Sunday in Ramadi, the capital of Anbar province to the west of Baghdad, blocking the main highway leading to Jordan and Syria.
He said that it is instead better that "we talk and agree at the table of brotherhood and love in ending our problems and differences, and that we listen to each other".
The demonstrations began after arresting 150 of Finance Minister Rafa al-Essawi's guards by security forces on December 20 on terrorism charges and releasing most of them later and keeping nine of them under arrest.