Iraq
Iraq PM urges unity, warns of sectarian plots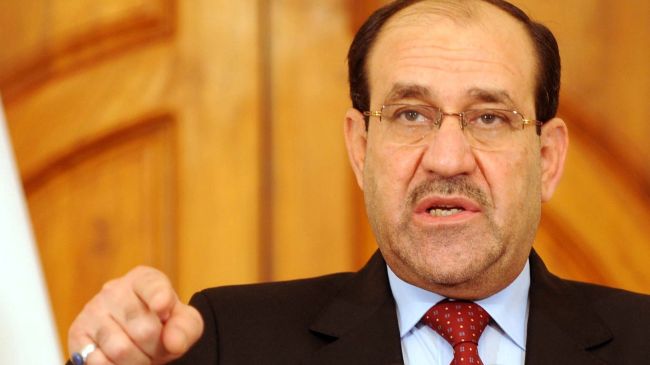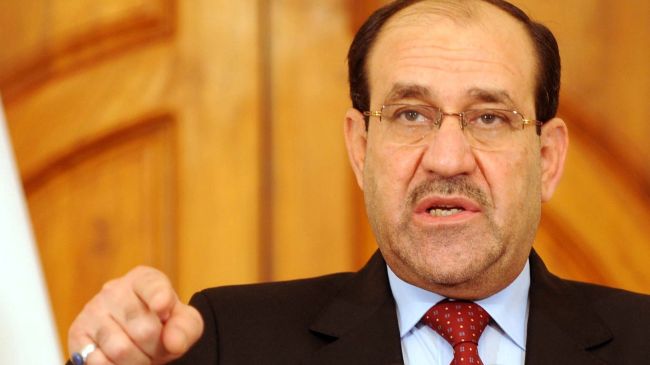 Iraqi Prime Minister Nouri al-Maliki has called for unity among the Muslim nation and warned of plots to drag the country into a sectarian war, as a wave of violence kills scores of people over three days.
In a televised address on Thursday, Maliki said armed groups were seeking conflict and trying to wage a civil war.
Maliki stressed that the country is in need of harmony, and that together Iraqis can build a modern country in which all could enjoy security.
Families have the right to live and their right has to be respected, he stressed.
Condemning the recent violence, Maliki put the blame on some regional countries that try to spread terror across Iraq.
"There will be no winner in the sectarian strife, everyone will be a loser and let those who ignite it be prepared because it will burn their fingers too; whether they are insiders or outsiders," Xinhua quoted him as saying.
The Iraqi leader called on all tribes, clergy, and media "to take the initiative, and not be silent about those who want to take the country back to sectarian civil war."
"I call on all Iraqis to come to dialogue, to meet each other face to face to resolve the current crisis of our country," he added.
Maliki's remarks come after three days of conflict between armed men and security forces left over 140 people dead.
On Thursday, at least ten Iraqi policemen and nine militants were killed in clashes in the northern city of Mosul, while the army was preparing to move into the town of Sulaiman Bek, Salahuddin Provionce, to drive out the militants who had seized the town the day before.