Iraq
Iraq PM visits recently freed district, urges resistance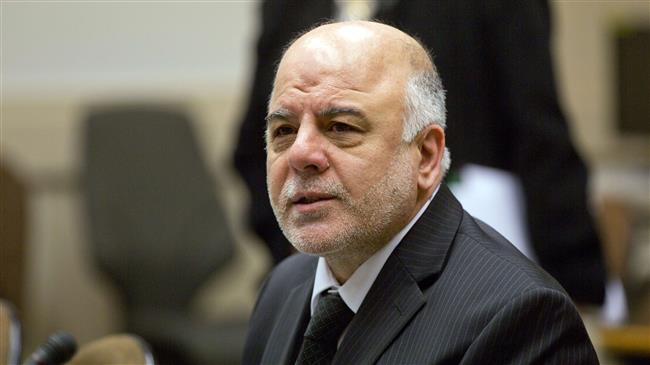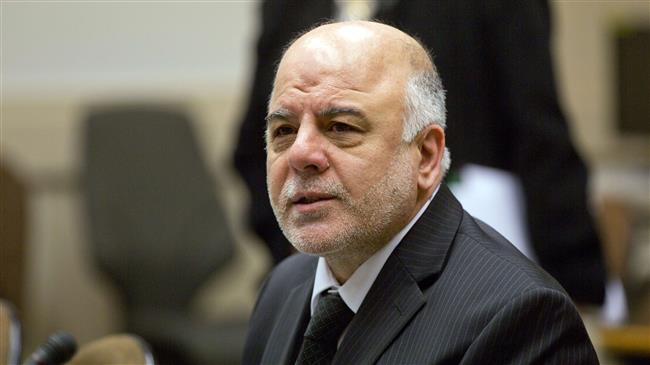 The Iraqi prime minister and commander in chief of the armed forces has visited an area south of Tikrit following its liberation from ISIL Takfiri terrorists.
On Wednesday, Haidar al-Abadi met with tribal leaders and security forces in al-Dhuluiya district, congratulating them on the area's liberation.
"You shouldn't allow these terrorist gangs to enter Dhuluiya sub-district and desecrate its land," said Abadi during his address at the area.
"We should all unite for Iraq and not differentiate between the sons of the same country … and we will continue to defend it until expelling the last terrorist," he added.
In the recent weeks, Iraqi forces have continued their gains against ISIL Takfiri terrorists operating in the Arab country.
The Takfiri militants that control swathes of land in Iraq and Syria, have been carrying out horrific acts of violence, including public decapitations and crucifixions, against all communities such as Shias, Sunnis, Kurds, and Christians.
On Tuesday, units of the Iraqi military, backed by volunteer forces, managed to fully liberate the town of Dhuluiya in Salahuddin Province from the Takfiri ISIL militants.
Assaults to retake the town, which were launched on Sunday and continued into Monday, broke the ISIL terrorists' siege of Dhuluiya.
Karim al-Nuri, a top commander of Badr volunteer fighters, said the mass escape of the ISIL Takfiris also ended the isolation of the Sunni al-Jubouri tribesmen.
Following the liberation of Dhuluiya, Iraqi security forces inspected homes for ISIL militants potentially hiding there, al-Nuri added.