Iraq
Iraq polls: 4 Hashd al-Sha'abi guards killed in bomb attack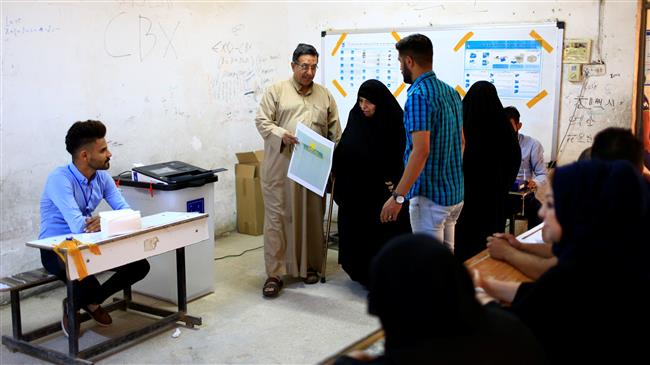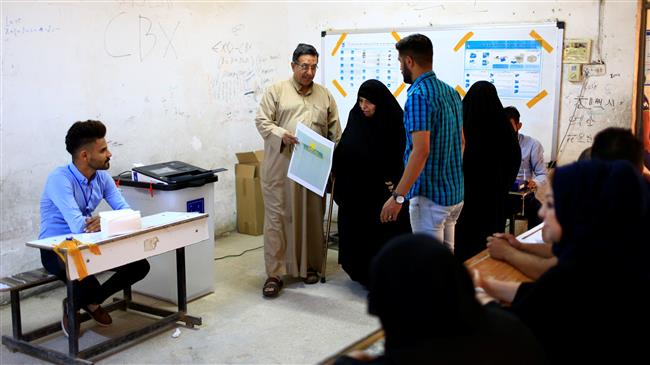 At least four members of the pro-government Popular Mobilization Units have lost their lives and three others sustained injuries when a bomb went off in Iraq's central province of Salahuddin as voting is underway across the country to elect the next parliament.
Colonel Mohammed al-Jubouri, a provincial police source, said the explosion took place on Saturday as voluntary fighters, better known by the Arabic name Hashd al-Sha'abi, were securing roads leading to polling centers in Mes'hag district, located some 50 kilometers north of the provincial capital Tikrit.
The development came a day after a joint force from Iraqi army forces and Hashd al-Sha'abi fighters raided a hideout of Daesh Takfiri terrorists in Rufai'at area, situated some 80 kilometers southwest of Tikrit, killing six bombers wearing explosive belts.
The Iraqi forces carried out the operation following intelligence reports that a group of Daesh terrorists were preparing to attack polling stations in several parts of the province during Saturday's elections.
Parliamentary polls kicked off at 7:00 a.m. local time (0400 GMT) as voters lined up to cast their ballots.
Prime Minister Haider al-Abadi hailed the elections as an important popular achievement after defeating Daesh and a step towards unifying Iraq.
"This election is decisive for Iraq's future, so the voters should actively participate in the voting," he told state-run al-Iraqiya television network after casting his ballot at Karradah polling station in the capital Baghdad.
President Fuad al-Masum also cast his vote at a polling station inside Royal Tulip al-Rasheed Hotel in Baghdad's heavily-fortified Green Zone.
"This is an important day in Iraq's history," Vice President Nouri al-Maliki, head of the State of Law Coalition, told reporters as he cast his vote.
Roughly 24.5 million voters are eligible to take part in the elections, with initial results expected in three days.
About 7,000 candidates from dozens of political alliances are vying for seats in the 329-member parliament.
The 8,959 polling stations across Iraq will close at 6:00 p.m. local time (1500 GMT).
On December 9, 2017, Abadi declared the end of military operations against Daesh in Iraq.
"Our forces are in complete control of the Iraqi-Syrian border and I therefore announce the end of the war against Daesh," he told a conference in Baghdad then.