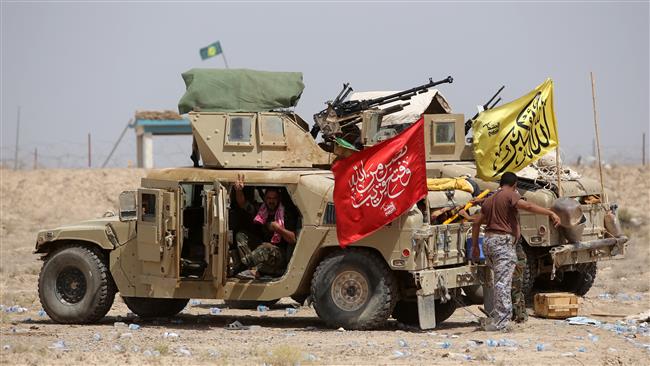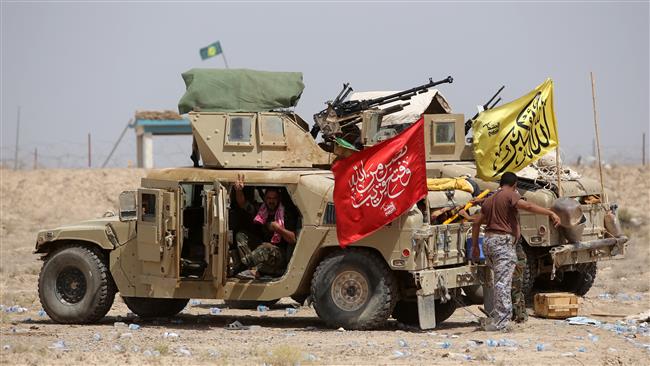 Iraqi forces are advancing toward the provincial capital of the strategic western Anbar Province, killing at least a dozen Takfiri Daesh militants and retaking the city's railway station.
Iraqi media sources reported on Sunday that Iraqi military forces, backed by Popular Mobilization units and tribal fighters, are closing in on the militant-held city of Ramadi from three directions.
Daesh militants seized Ramadi nearly three months ago. The Iraqi Defense Ministry announced on Saturday that army forces and volunteer fighters had managed to retake Ramadi's Khamsa Kilo district from the militants.
Iraqi forces are struggling to retake the Anbar Province before heading toward Mosul, Iraq's second largest city, which is also held by Daesh.
On Sunday, Takfiri Daesh militants killed at least 17 Iraqi troops and wounded 15 others in an attack on government forces outside the town of Fallujah, also in Anbar Province.
Officials said the Takfiri group rammed four explosive-laden vehicles into government forces' barricades on Sunday.
Government forces have already managed to push back Daesh from some key cities and towns, including Tikrit, which was completely purged of the militants in late March.
Daesh's heinous campaign of terror spread from Syria to the northern and western parts of Iraq in June 2014.
The militants have been committing heinous crimes against all ethnic and religious groups in Iraq, including Shias, Sunnis, Kurds, Christians and others.