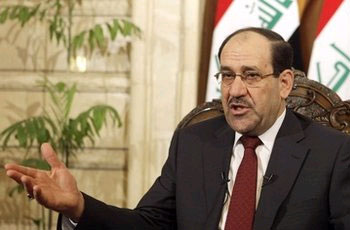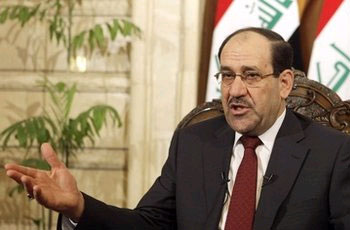 Prime Minister Nuri al-Maliki said Iraqi forces were capable of maintaining security in the country during talks with US House of Representatives Speaker John Boehner in Baghdad on Saturday.
Maliki's evening meeting with Boehner and other US officials came around a week after US Defence Secretary Robert Gates said time was running out for Iraq to ask if American forces could stay beyond an end-2011 pullout deadline.
"The Iraqi security forces and the armed forces have become able to take responsibility, to maintain security and to work efficiently," Maliki said, according to a statement released by his office.
"We look forward to future cooperation with the US in the field of arming and training."
There are currently around 50,000 US soldiers stationed in Iraq.
All of those troops must withdraw from the country by the end of the year, according to the terms of a bilateral security pact.