Iraq
Iraq to recapture Ramadi within days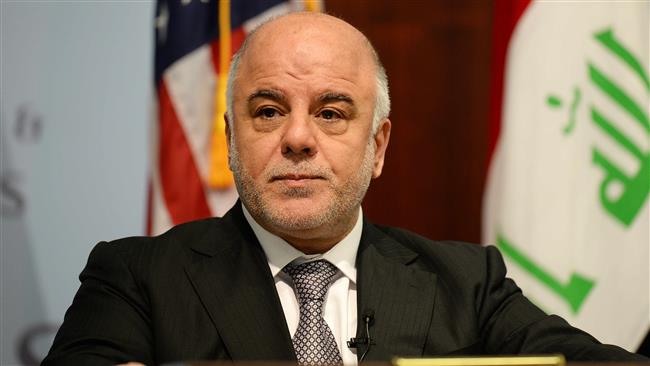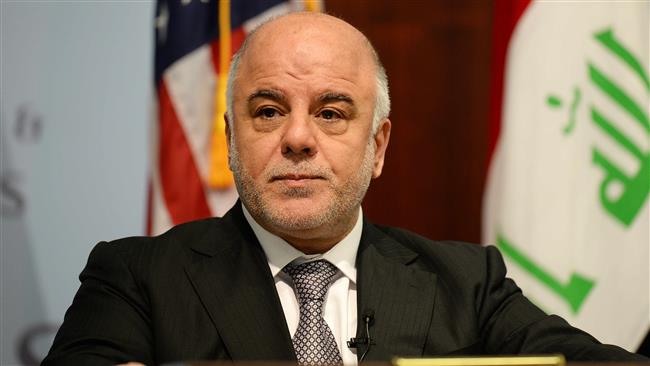 The Iraqi premier says the country's security forces have made great advances in their efforts to take back the central city of Ramadi from the ISIL terrorists and will recapture it "within days".
"I cannot give numbers, but at this very moment, since four days ago, five days ago when we lost Ramadi, we advanced quite greatly. I think, we have cut many kilometers, we have returned it back to us… It will be within days, I can assure you," Haider al-Abadi said in a Monday interview with the state-run BBC.
He also defended the Iraqi armed forces' endeavor in their fight against the ISIL, rejecting accusations by the US Defense Secretary Ashton Carter that Iraq's security forces dodged fight in Ramadi.
Carter on Sunday blamed the recent fall of large parts of Ramadi to ISIL on Iraqi government troops, saying that "the Iraqi forces just showed no will to fight" in the volatile city.
Rejecting the criticism, Abadi expressed surprise at Carter's remarks and said, "I am sure he was fed with the wrong information."
The Iraqi prime minister further described the fall of the city as only "a tactical battle" and not a sign that the ISIL Takfiris are having the upper hand.
Saad al-Hadithi, Abadi's spokesman, also stressed that the US defense secretary is likely given "incorrect information, because the situation on [the] ground is different," adding that the whole Iraqi army should not be judged based on one incident.
Ramadi's fall
On May 17, the ISIL militants managed to bring Ramadi, about 110 kilometers (68 miles) west of the capital Baghdad, under their control.
The Popular Mobilization forces, one of the volunteer groups that have joined the Iraqi army, were dispatched to Anbar after the Iraqi prime minister called on them to join the fight to drive the Takfiri militants out of Ramadi.
Iraqi forces backed by Shia and Sunni volunteers have managed to recapture areas east of Ramadi during the past few days.
The ISIL terrorists currently control swathes of territory across Syria and Iraq.