Iraq
Iraq will be graveyard for ISIL: Al-Maliki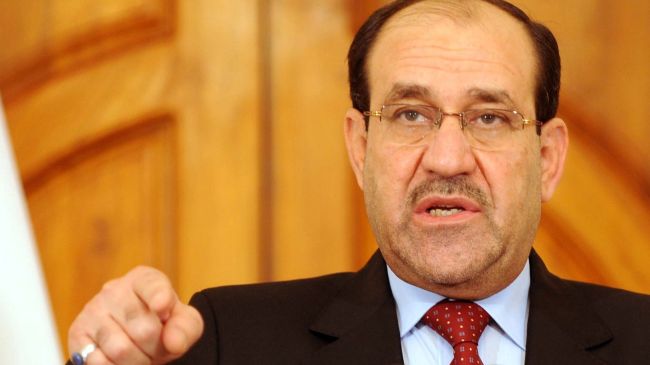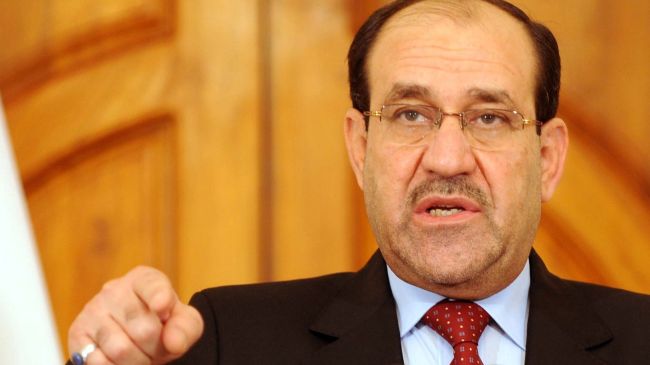 Iraq's outgoing Prime Minister Nouri al-Maliki has pledged that Iraq will become a graveyard for the ISIL Takfiri terrorists.
Al-Maliki made the remark as he visited the liberated town of Amerli in northern Iraq.
"Iraq will be a graveyard for (ISIL)," the premier said in televised remarks from the town on Monday.
On Sunday, Iraqi forces reached the besieged town, where thousands of minority Shia Turkmen had been surrounded by Takfiri terrorists for two months.
They broke the siege of Amerli amid airstrikes on ISIL positions. The operation began on Saturday when Iraqi government forces and Kurdish Peshmerga fighters launched an assault on the group's positions from two fronts.
UN had earlier warned that Shia Turkmen residents of the volatile town who are besieged by the ISIL Takfiri terrorists could be massacred if urgent action was not taken to rescue them.
Meanwhile, a Kurdish official said Peshmerga forces have retaken the northern towns of Zumar and Sulaiman Bek from the Takfiri terrorists.
The ISIL terrorists have been committing heinous crimes in the captured areas, including the mass execution of civilians and Iraqi security forces.
Soldiers of the Iraqi army have been engaged in heavy fighting with the militants on different fronts and have so far been able to push back militants in several areas.
Senior Iraqi officials have blamed Saudi Arabia, Qatar and some Persian Gulf Arab states for the growing terrorism in their country.
The terrorist group has links with Saudi intelligence and is believed to be indirectly supported by the Israeli regime.