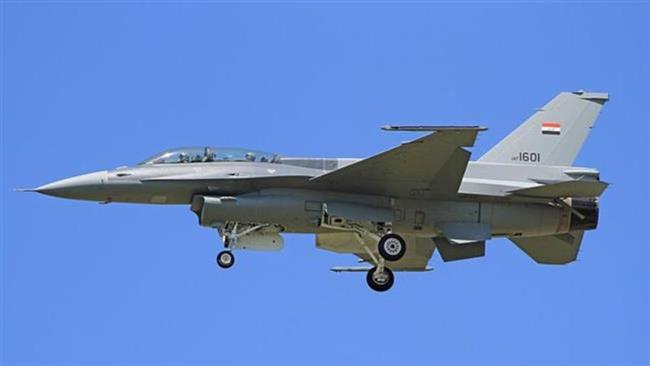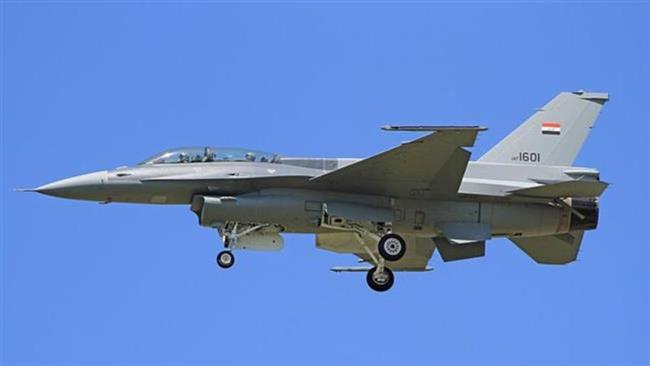 Iraqi fighter jets have carried out a series of airstrikes against Daesh Takfiri terrorists and their positions in various areas of the Arab country, killing scores of the militants.
In a Sunday statement, the Iraqi Defense Ministry said the warplanes targeted Daesh positions in the western province of Anbar.
The Iraqi jets also hit Daesh positions in the town of Dijla, located about 30 kilometers (18 miles) north of the capital, Baghdad as well as in the town of Baiji, in the northern Salahuddin Province.
"Eagles of the Iraqi air force from the Anbar, Dijla and Baiji operation units have destroyed several ISIS (Daesh) positions, killing many militants," the statement said.
A large number of ready-to-use car bombs were destroyed by the airstrikes, according to the statement.
Iraqi jets also bombarded parts of the northwestern town of Tal Afar in the northern Nineveh Province, local media outlets reported, adding that a number of the Daesh Takfiris who had gathered for a meeting were killed during the raids.
Also on Sunday, Iraqi ground forces carried out a massive operation to defuse bombs planted by terrorists in the southern parts of Baghdad, in a bid to facilitate the return of those who had been forced to flee their homes.
Gruesome violence has plagued the northern and western parts of Iraq ever since ISIL launched an offensive in June 2014, and took control of parts of the Iraqi territory. Units of army soldiers coupled with volunteer fighters are seeking to win back militant-held regions in joint operations.