Iraq
Middle East
Iraqi army continues mop-up operations against Takfiri terrorists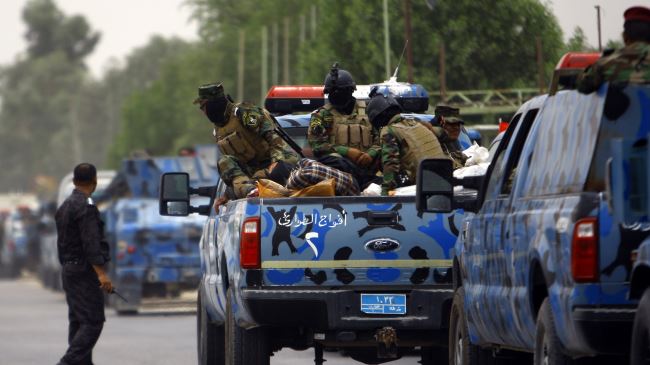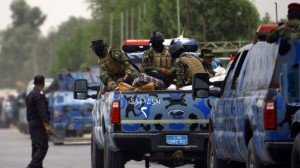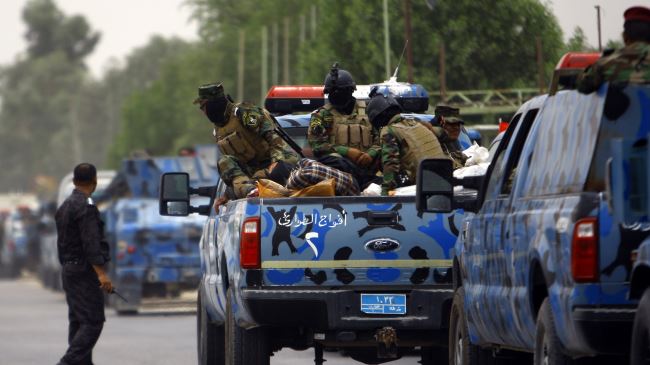 Iraqi armed forces are pressing ahead with their mop-up operations in the east and north of the country, inflicting heavy losses on Takfiri militants.
The Iraqi army said its forces killed a large number of militants from the so-called Islamic State of Iraq and the Levant (ISIL) in the eastern province of Diyala.
Local media also reported that an airstrike targeted a group of terrorist militants hiding in a building in the major northern city of Mosul, leaving many dead.
The Iraqi military is said to have killed at least 40 Takfiri militants in the north of the city of Samarra in the Salahuddin Province.
Iraqi armed forces have been engaged in fierce clashes with the ISIL terrorists since two weeks ago. The militants have threatened to take their acts of violence to the capital, Baghdad.
The advance of the ISIL Takfiris has, however, been slowed down as Iraqi military forces and volunteer fighters have begun engaging them on several fronts, pushing the militants out of several areas they had earlier overrun.
Iraqi soldiers regained the control of al-Waleed crossing on the border with Syria and the Turaibil crossing with Jordan on Monday. They also recaptured the town of Balad in Salahuddin Province. Elsewhere, the army flushed the ISIL militants out of the al-Othaim district in Diyala Province.
Meanwhile, Iraq's Human Rights Minister Mohammed Shia' al-Sudani has strongly condemned the ISIL militants for numerous violations against the Iraqi people, saying they have executed hundreds of prisoners in Nineveh Province.