Iraq
Iraqi army liberates Daesh-held Akashat town near Syria border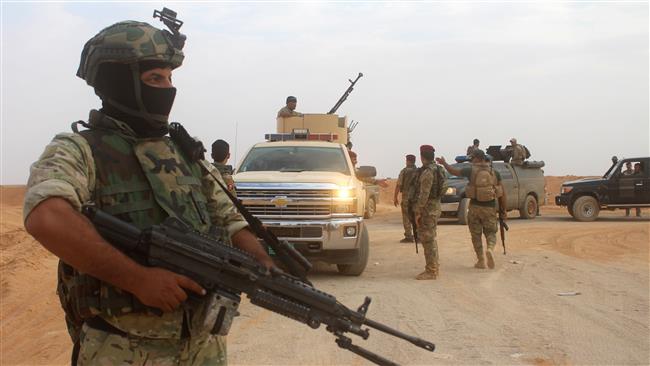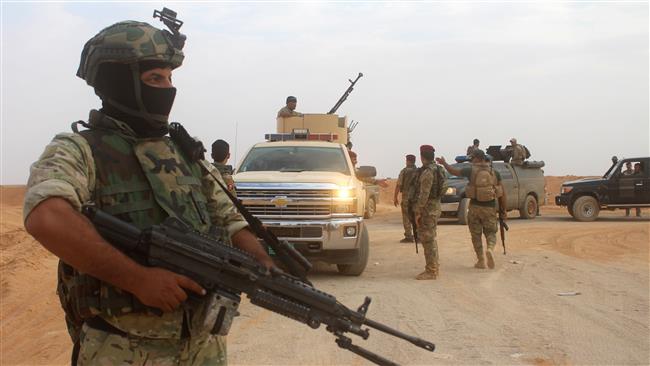 Iraqi government forces, backed by allied fighters from the Popular Mobilization Units, have liberated Akashat town near border with Syria from the Daesh Takfiri terrorist group.
The Iraqi forces launched a multi-pronged operation earlier on Saturday to dislodge Daesh terrorists from an area on the border with Syria, south of the Euphrates River.
Lieutenant General Abdul-Amir Yarallah stated that the offensive to liberate the town of Akashat, located 420 kilometers west of Baghdad, was aimed at securing border regions and the area north of the vital highway that linked the Iraqi capital to neighboring Jordan and Syria.
Earlier, the media bureau of the Popular Mobilization Units, commonly known by the Arabic name Hashd al-Sha'abi, announced in a statement that "all the goals set for the first phase of Akashat liberation operation have been achieved in record time."
Separately, Ahmed al-Asadi, the official spokesman for Hashd al-Sha'abi, also said army soldiers, Hashd al-Sha'abi fighters and members of the Iraqi border police forces had started the operation to retake Akashat from four directions.
On August 31, Prime Minister Haider al-Abadi said the city of Tal Afar and the entire Nineveh province had been purged of the Daesh Takfiri terrorist group.
The recapture of Tal Afar was made possible with the help of Iraqi army soldiers, Federal Police Force, Counter-Terrorism Service (CTS), Hashd al-Sha'abi fighters and the Interior Ministry's elite rapid response forces, Abadi said.
Addressing reporters during a weekly press briefing in Baghdad on September 6, Abadi stated that government forces, in full cooperation with Kurdish Peshmerga fighters, would soon launch an operation to liberate Hawijah town in the oil-rich northern province of Kirkuk from Daesh Takfiri terrorists.
Daesh terrorists took control of Hawijah after capturing Mosul and several other Iraqi cities in mid-2014.
Hawijah is one of four Iraqi towns still controlled by Daesh. The other three towns of al-Qa'im, located nearly 400 kilometers northwest of Baghdad near the Syrian border, Anah and Rawa are in Anbar province.