Iraq
Iraqi army moves to retake Tikrit from terrorists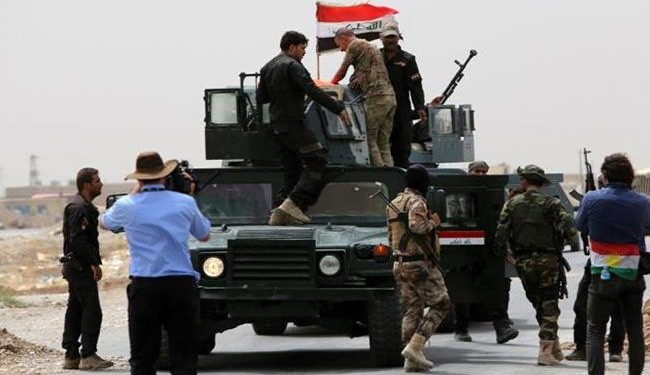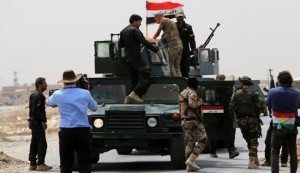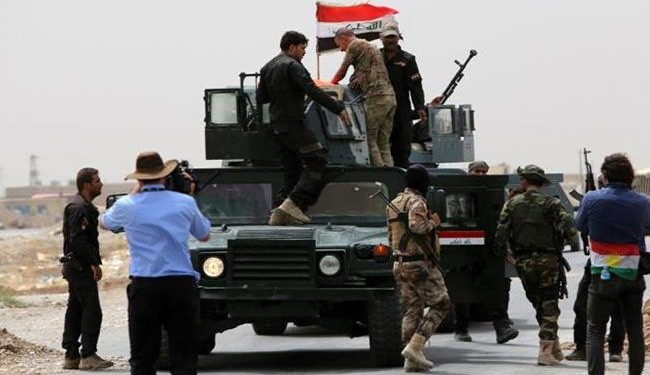 The Iraqi government forces have launch an operation to retake the city of Tikrit from ISIL Takfiri terrorists as US planes carried out renewed airstrikes around the Mosul dam, captured by Kurdish forces.
The clashes in Tikrit, some 130 kilometers north of Baghdad, began on the militant-held city's southwestern outskirts when a military convoy was travelling along the main highway that links Baghdad with the northern provinces. The Iraqi military shelled militant positions inside and outside the city. There were no immediate reports of casualties.
"The Iraqi army and volunteers, backed by Iraqi helicopters, are taking part" in the operation, a high-ranking army officer told AFP on Tuesday.
But the offensive stalled later Tuesday and security forces pulled back from the city, witnesses said.
South of Tikrit, government forces came under heavy machine-gun and mortar fire from the terrorists, officers told Reuters. To the west, landmines and snipers frustrated efforts to get closer to the city center.
Residents of central Tikrit said by telephone that ISIL terrorists were firmly in control of their positions and patrolling the main streets.
ISIL militants have occupied Tikrit and the northern city of Mosul since early June, as well as large parts of the country's north and west. The government, whose forces folded when militants swept across five provinces, has made Tikrit a priority but has already failed twice to retake it.
Iraqi army spokesman Lt. Gen. Qassim al-Moussawi said that a "slow and gradual" push to retake areas around Tikrit was underway, an effort he described as "biting back the land."
Moussawi said security forces had dismantled more than 40 bombs in the area. "There are still a lot of challenges and difficulties ahead of us," he said in a live briefing aired on state TV. "The war needs time, but we are determined to annihilate the ISIL and to liberate all the areas they occupy, even if we suffer heavy causalities, because we have no other choice."
Iraqi and Kurdish forces recaptured the Mosul Dam in northern Iraq Monday, less than two weeks after it was seized by the militants.