Iraq
Iraqi Army, Tribesmen Break ISIL-Imposed Siege in Northern Ramadi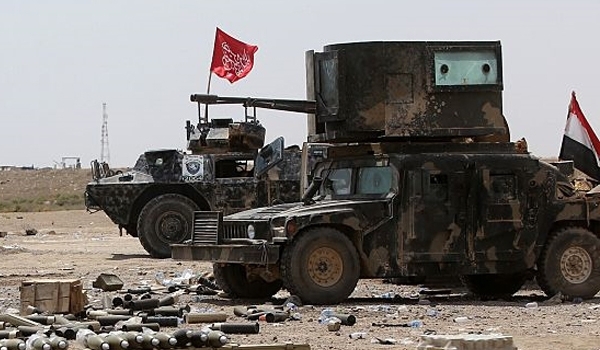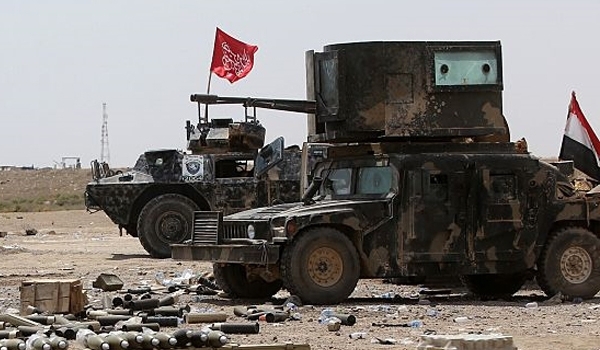 The Iraqi army and tribesmen's special operations broke the siege on 350 members of Abu Nimer tribe in Ramadi.
Naim al-Akoud, a leader of Sunni Abu Nimer tribe, announced that 350 members of the tribe were freed in al-Sarsar region in Northern Ramadi, al-Anbar province, in Western Iraq.
He told al-Soumeriya news that the ISIL had surrounded these people but the fighters of Abu Nimer managed to release them during the operations last night.
The ISIL militant group had executed some 70 men from the anti-ISIL tribe in Iraq's Western province of Anbar earlier this month.
"The ISIL kidnapped some 70 Abu Nimer tribesmen from Tharthar area in North of provincial capital city of Ramadi late on Sunday night, and killed them in the same area," Leader of Abu Nimer tribe Shiekh Na'im al-Gaoud said.
All the executed were civilians whose fathers and brothers had joined the Iraqi army, police and popular forces to fight the ISIL group in the town of Barwana, near Haditha, some 200 km Northwest of Iraqi capital of Baghdad, Gaoud said.
Gaoud urged Prime Minister Haider al-Abadi, who is also commander-in-chief of the Iraqi armed forces, to rapidly liberate the province from the militant group in order to spare the lives of his tribesmen.
In November 2014, the ISIL executed more than 400 Abu Nimer tribesmen. Dozens more were executed early this year across Anbar province.
The executions came as Iraqi security forces and allied Hashed Shaabi mobilized popular troops fought a months-long battle to retake key cities and towns in the largest province from the ISIL which seized most of Anbar and tried to advance toward Baghdad.