Iraq
Iraqi authorities deny President Talabani death report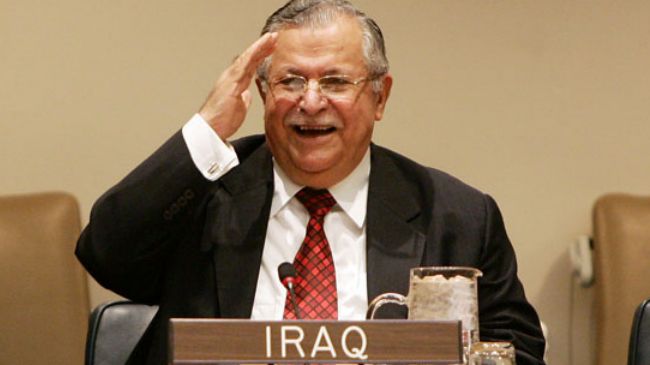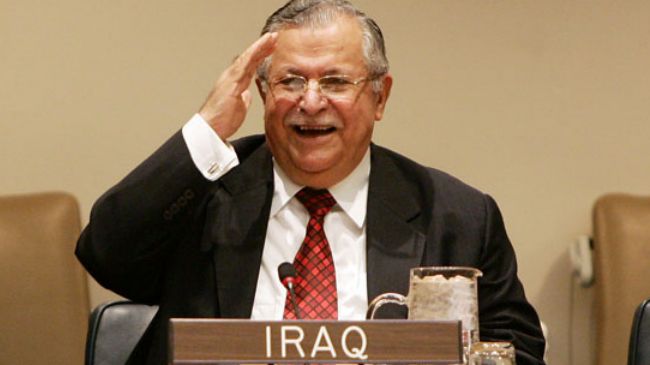 Iraqi authorities have denied media reports that President Jalal Talabani has died after suffering a stroke.
Some media reports said on Tuesday that the 79-year-old president died at a Baghdad hospital after as a result of stroke.
Government sources, however, say he is now in "critical but stable condition" and that he is being treated in an intensive care unit. There are also unconfirmed reports suggesting that Talabani is now in coma.
"Bodily functions are normal and the health condition of His Excellency the President is stable," a statement posted on the Iraq Presidency's website said, adding that the emergency was due to hardening of arteries.
A spokesman for Iraqi Prime Minister Nouri al-Maliki said doctors were deciding whether to continue treating him in Baghdad or to fly him abroad for medical care.
The Iraqi president has struggled with health problems in recent years and has often been treated abroad.
Talabani underwent heart surgery in the US in 2008, and a year earlier he was treated for dehydration and exhaustion in Jordan. He also had spinal surgery in Germany in January 2012.
He was elected as Iraq's first-ever Kurdish president two years after the 2003 ouster of former dictator Saddam Hussein following the US-led invasion of the country. He began his second term in office in 2010.