Iraq
Iraqi commanders face court martial over Ramadi fall to Daesh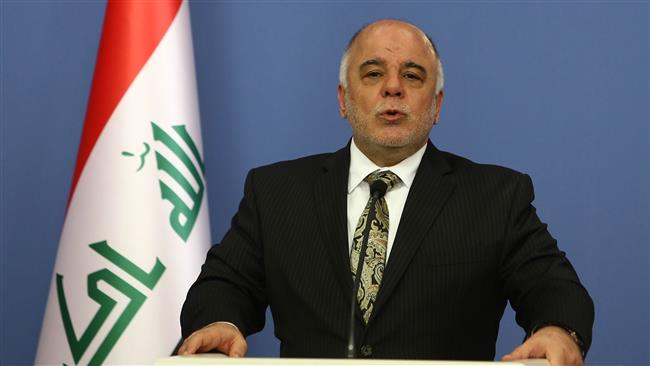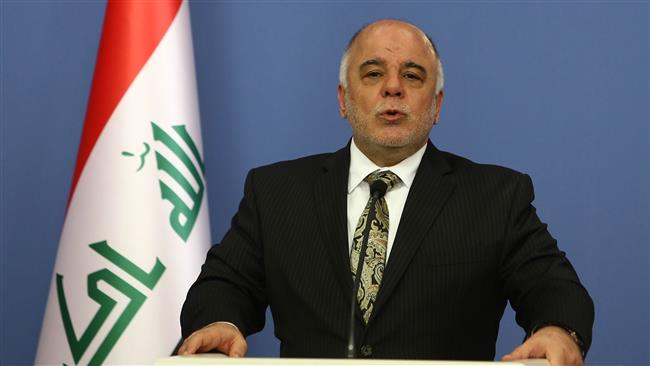 Iraqi Prime Minister Haidar al-Abadi has approved an investigative council's decision to court martial commanders for abandoning their positions in a 2014 raid by Daesh against Ramadi in the western Anbar province.
According to a statement posted on Abadi's website on Sunday, all military officials, with ranks of officer or higher, who abandoned their post in Ramadi without proper authorization, are to face court martial.
The date of the proceedings commencement is yet to be announced.
ISIL overran Anbar in May 2014, which was followed by the fall of Mosul, Iraq's second largest city located in the north, to the Takfiri terrorists.
Iraqi forces, backed by Shia and Sunni forces, are now struggling to retake areas under the militants' control.
On Sunday, local media sources reported that Iraqi forces are advancing towards Ramadi and have killed at least a dozen Takfiris after retaking the city's railway station.
Abadi cabinet reductions
Meanwhile, Abadi also ordered the reduction of his cabinet from 33 members to 22 amid major reforms aimed at resolving internal issues in the government.
Based on an announcement released by the prime minister's office late on Sunday the reduction will affect four ministries, including those of human rights and women's affairs.
The reduction comes as part of a far-reaching reform plan, which received parliamentary approval last week and eliminated the country's three vice presidents.
Abadi's measures are based on a plea by Iraq's most senior Shia cleric, Grand Ayatollah Ali al-Sistani, who urged the premier on August 7 to resolve the issues.
The premier must be more "daring and courageous" in his efforts to reform the government, Ayatollah Sistani said, calling on Abadi to strike "with an iron fist anyone who is tampering with the people's money."
Ayatollah Sistani's statement was made after thousands took to the streets in various Iraqi cities demanding that the government tackle corruption and improve the quality of water and electricity services.