Iraq
Iraqi commission summons, orders arrest of over 250 current, former officials over corruption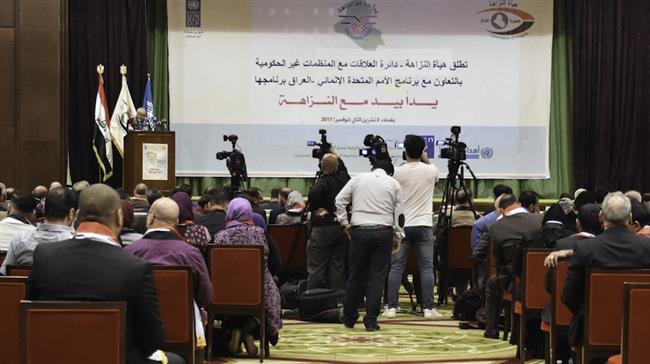 The Iraqi Commission of Integrity has summoned or issued arrest warrants against more than 250 former and acting officials on suspicion of corruption, as part of the government's reforms after a wave of protests over unemployment, corruption and lack of public services hit the country.
The Investigation Department of the commission said in a statement on Monday that the independent body took the measures against 256 figures, including two current ministers and seven former ministers during the month of November.
The statement added that two acting legislators and ten former ones, in addition to eleven ex-provincial governors, were among the suspects.
It further noted that the Commission of Integrity has issued summons against 221 people, while ordered the arrest of 35 others to be investigated on suspicions of corruption.
The statement highlighted that whilst a total of 51 orders have been carried, 68 suspects have been referred to the judiciary for trial.
Iraqi government spokesman Saad al-Hadithi told the official Iraqi News Agency on November 30 that a special central court, formed in coordination between executive and judiciary bodies, is going to issue summon orders against more top officials over corruption.