Iraq
Middle East
North America
Iraqi Expert: US Aims to Revive ISIL in Iraq through Sanctions against Hashd Al-Shaabi
A senior Iraqi security expert warned that the US sanctions against Hashd al-Shaabi (popular forces) are aimed at paving the ground for returning the ISIL terrorists to Iraq and foment insecurity in the country again.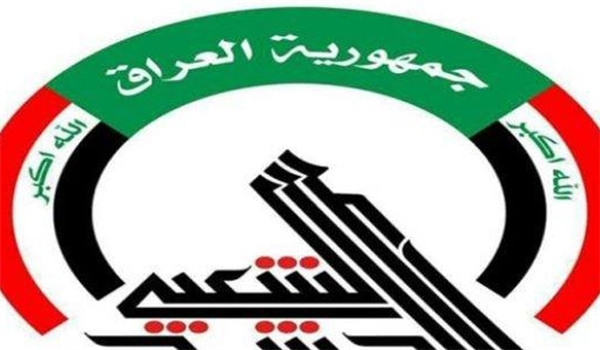 "The US wants to force the Iraqi government to retreat Hashd al-Shaabi forces from the bordering areas of Iraq and Syria by imposing sanctions against them," Abbas al-Ardawi told the Arabic-language al-Ma'aloumeh news website on Tuesday.
"The US is planning to misuse the political crisis in Iraq to interfere in the country's political and security affairs," he cautioned.
Iraq's political figures and groups deplored the US Treasury Department for imposing sanctions on Hashd al-Shaabi leaders, describing the move as clear interference in Iraq's internal affairs.
"We see the move as a flagrant violation of our national sovereignty and meddling in Iraq's internal affairs," Hekmat Fraction said in a statement on Saturday.
Also, Mohammed al-Rubai'e, the spokesman of al-Sadeqoun fraction's political bureau affiliated to Asa'ib Ahl al-Haq group, described the sanctions as a futile move.
"The sanctions are in vain. We did not and will not have any foreign accounts," he wrote on his twitter page on Saturday, adding that the Iraqi popular forces are like thorns in the eyes of the hegemonic powers and will stand against them.
The US has slapped sanctions on a number of Iraqi leaders over allegations they were involved in the abuse of protesters.
Among those targeted by the sanctions is Qais al-Khazali, the head of the powerful Asa'ib Ahl al-Haq (AAH) group.
Also targeted were Khazali's brother Laith al-Khazali, and Hussein Falih al-Lami, the security chief of the Hashd al-Shaabi, the umbrella grouping which includes AAH.
Iraqi Hashd al-Shaabi group has denied any role in the deaths of protesters, who have demonstrated against the government for more than two months.