Iraq
Iraqi forces arrest senior ISIL militant, kill 30 in Tal Afar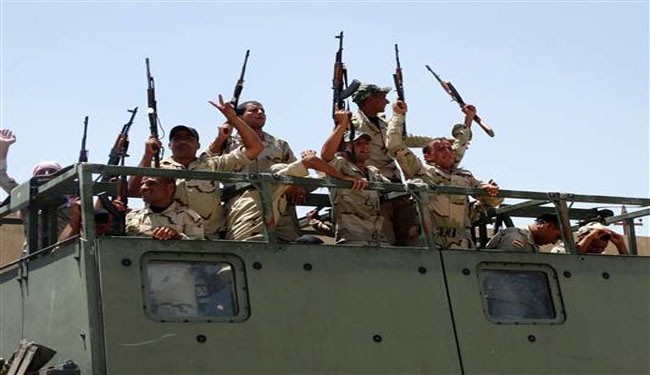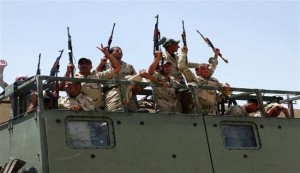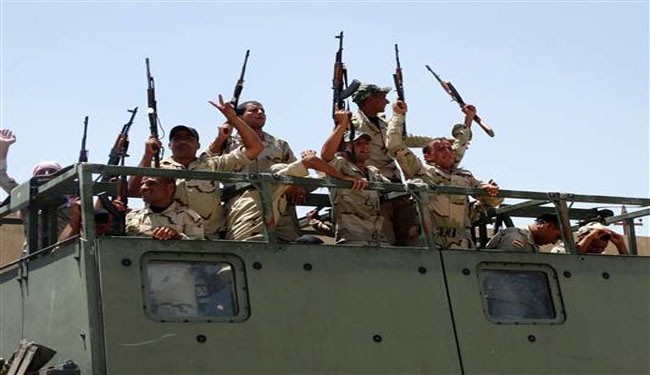 Iraqi security forces have captured a senior militant of the so-called Islamic State of Iraq and the Levant (ISIL) in the south of the city of Tikrit as army forces backed by volunteers have killed 30 ISIL terrorists in Tal Afar, military sources say.
Iraqi security forces clashed with ISIL terrorists in Baiji, north of Baghdad, capturing Abu Abdurrahman al-Nasseri, a top ISIL militant, a military source speaking on condition of anonymity said on Saturday, adding that the captive was one of the close aides to the executed Iraqi dictator Saddam Hussein.
Nasseri was responsible for the killing of 80 Iraqi troops, the source added.
In another incident, Iraq's army troops, backed by volunteers and tribal fighters, killed 30 members of the ISIL terrorist group in Tal Afar, Nineveh province, inflicting heavy losses on the terrorists, Iraq's army spokesman Qassim Atta said.
Dismissing reports that ISIL has launched attack on the Baiji oil refinery, Atta underscored that the oil refinery was under the control of army troops.
Three hundred Iraqi special forces are protecting the Baiji oil refinery.
On June 10, the ISIL militants took control of the Nineveh provincial capital Mosul, which was followed by the fall of Tikrit, located 140 kilometers (87 miles) northwest of the capital Baghdad.
Hundreds of thousands of Iraqi people have been forced out of their homes since the attacks.