Iraq
Iraqi Forces Kill Tens of ISIL Terrorists in Salahuddin Province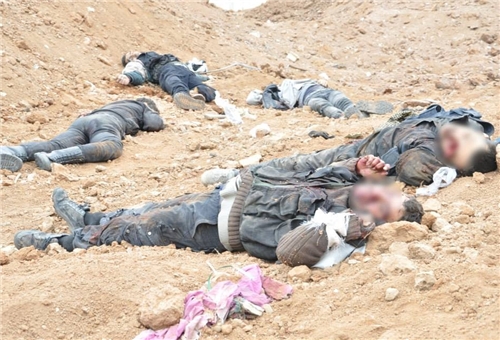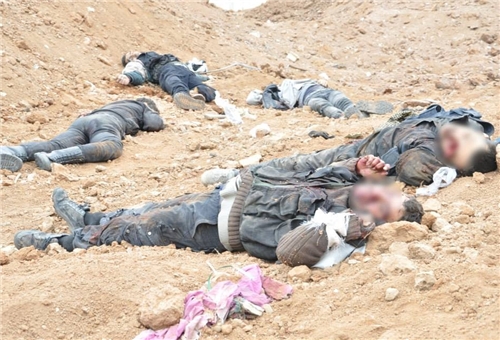 The Iraqi army backed by local people killed over 50 Takfiri terrorists in Salahuddin province in the Northern parts of the country.
"A sum of 55 ISIL terrorists have been killed in clashes with security and popular forces in Dajil region in the Southern parts of Tikrit," informed sources in Salahuddin province said.
The sources said that a sum of 4,500 people also joined the Iraqi popular forces.
The bloody clashes took place in Al-Kasarat region of Dajilin Southern Tikrit.
On Monday, the Iraqi security forces killed 26 ISIL terrorists in Baiji in Salahuddin.
"The security forces, backed by the volunteers, killed 26 ISIL terrorists and destroyed 3 of their vehicles," a security source said.
Last month, the Iraqi security forces purged two areas in Southern Balad in Salahuddin province of the ISIL terrorists.
The Iraqi security forces, backed by volunteers, liberated Albu Hrien and al-Tarisha areas in Southern Balad from the ISIL control.
Some parts of Iraq are engaged in a militant war launched by the ISIL terrorists and their western and regional supporters.
The country's army and popular forces have, in a series of operations, started massive attacks against terrorists to liberate occupied areas.
The ISIL Takfiri terrorists currently control shrinking swathes of Syria and Iraq. They have threatened all communities, including Shiites, Sunnis, Kurds, Christians, Ezadi Kurds and others, as they continue their atrocities in Iraq.
Senior Iraqi officials have blamed Saudi Arabia, Qatar, and some Persian Gulf Arab states for the growing terrorism in their country.
The ISIL has links with Saudi intelligence and is believed to be indirectly supported by the Israeli regime.