Iraq
Iraqi forces liberate Diyala from ISIL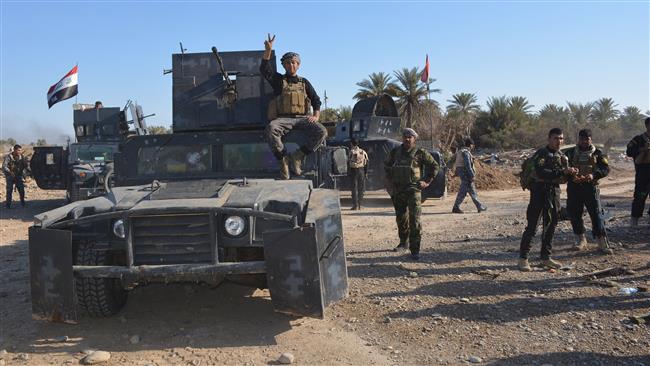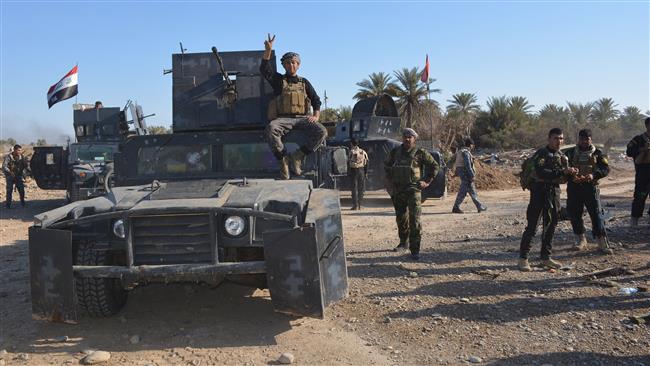 Iraq's armed forces backed by volunteers have completely liberated the eastern province of Diyala from the occupation of ISIL Takfiri terrorists, a senior military officer says.
Staff Lieutenant General Abdulamir al-Zaidi announced the liberation of Diyala from the ISIL militants on Monday and said the Iraqi forces had managed to retake all populated areas from the terrorist group.
"Iraqi forces are in complete control of all the cities and districts and subdistricts of Diyala Province," he added.
The general said 58 members of Iraqi forces lost their lives and 248 were wounded in the battle while "more than 50" militants of the ISIL terrorist group were killed.
Diyala Province, located north of the capital Baghdad, was partly controlled by the terrorists for months.
The liberation comes a day after the army announced mop-up operations in Muqdadiyah, which was the terrorists' last stronghold in the province.
On Friday, Iraqi army made fresh gains against the ISIL Takfiri militants after launching major operations against the terrorists on several battle fronts in the western province of Anbar as well as Salahuddin Province in the north.
The Iraqi army has pledged to continue its fight against the extremist group, which launched an offensive in Iraq last June and took control of the country's second largest city, Mosul, before sweeping through parts of the country's Sunni Arab heartland.
The terrorist militants have been carrying out horrific acts of violence, including public decapitations, against Iraqi communities such as Shias, Sunnis, Kurds and Christians.