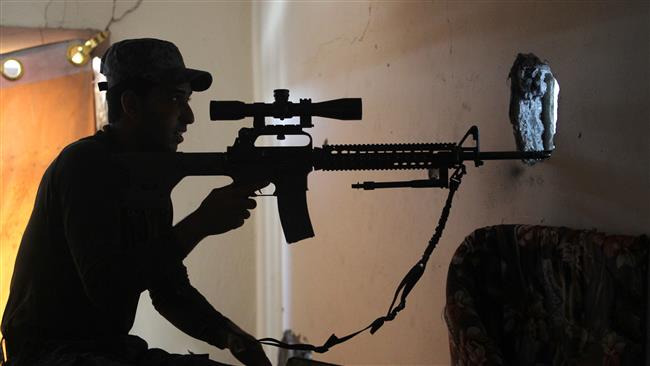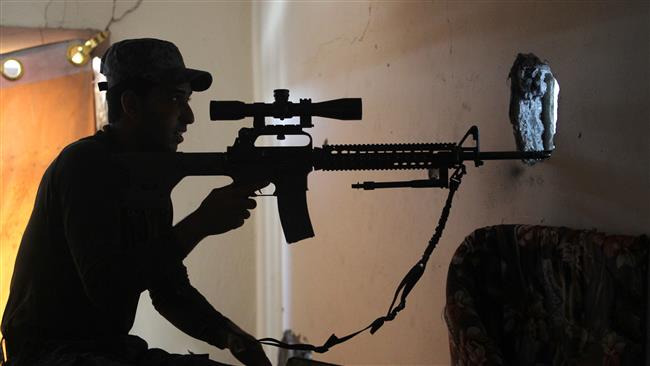 The Iraqi army has successfully established exit corridors for civilians being used as human shields by Daesh in west Mosul.
On Saturday, Iraqi force were able to let hundreds of civilians flee their Takfiri captors as they continued to retake the final part of the city still remaining in terrorist hands.
Iraqi army soldiers and volunteer fighters from the Popular Mobilization Units, commonly known by their Arabic name, Hashd al-Sha'abi, have made sweeping gains against Daesh since launching the Mosul operation on October 17, 2016.
The Iraqi forces took control of eastern Mosul in January after 100 days of fighting, and launched the battle in the west on February 19.
Meanwhile, the UN has voiced concern over the lives of civilians still trapped in west Mosul.
"Fighting is very intense in the Old City and civilians are at extreme, almost unimaginable risk. There are reports that thousands, maybe even tens of thousands, of people are being held as human shields by Daesh," said the UN humanitarian coordinator in Iraq, Lise Grande.
"Hundreds of civilians, including children, are being shot," she added.
Earlier, Iraq's federal police chief Lieutenant General Raed Shaker Jawdat voiced concerns over terrorists' use of civilians as human shields.
The militants force women and children to cover them in the streets as they know that Iraqi security forces will not target civilians, he said.
Jawdat also stressed that when the terrorists lose a region, they use human shields to secure their way out of the area.
The Mosul liberation operation has taken longer than planned as Takfiri elements are using bombings, sniper fire, and mortar attacks to slow the advance of the Iraqi forces.