Iraq
Middle East
Iraqi forces open new front against Daesh in northwestern Mosul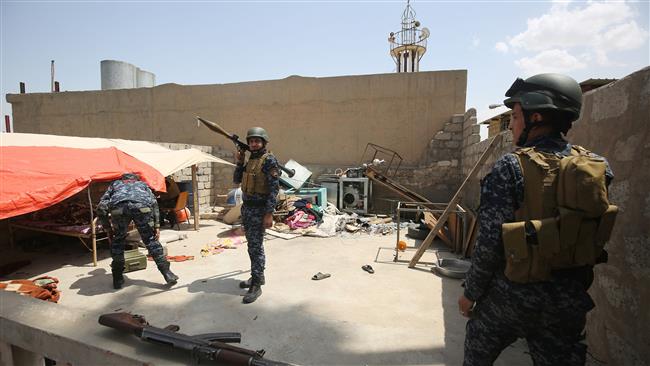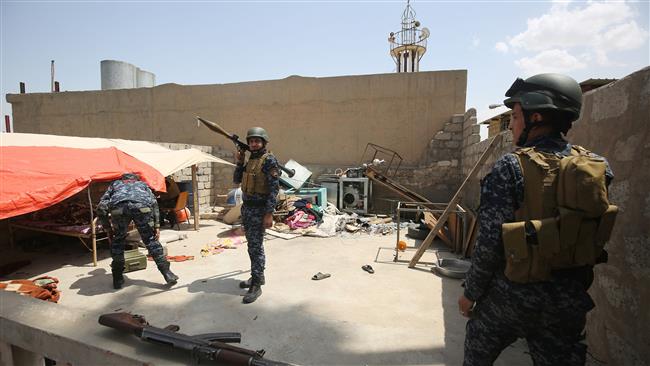 Iraqi armed forces have opened a new front in northwestern Mosul in the latest phase of their campaign to liberate the city from Daesh Takfiri terrorists.
On Thursday, the army's 9th Armored Division and the Rapid Response units of the Interior Ministry advanced on the Daesh enclave from the northwest, a military commander said.
Iraqi forces have now kicked off an extensive operation to liberate three districts in northwestern Mosul.
The offensive will provide key support for the elite Counter-Terrorism Service (CTS) and Interior Ministry Federal Police troops who were advancing from the south, the commander said.
Daesh terrorists are now besieged in the northwestern corner of Mosul which covers the historic Old City center and the Grand al-Nuri Mosque, where Daesh leader Abu Bakr al-Baghdadi declared a "caliphate" three years ago.
Last week, Iraqi Army Chief of Staff Lieutenant General Othman al-Ghanimi said that the battle to liberate Mosul should be completed "in a maximum of three weeks."
The United Nations says nearly half a million civilians have fled fighting since the offensive to retake Mosul from the Daesh terrorists started on October 17, 2016.
The UN Office for the Coordination of Humanitarian Affairs said on April 17 that 493,000 people had been displaced from the city, located some 400 kilometers north of the capital, Baghdad.
As many as 500,000 civilians are still trapped in Daesh-controlled neighborhoods of western Mosul.
Iraqi army soldiers and Hashd al-Sha'abi fighters have made sweeping gains against the Takfiri elements since launching the operation to retake Mosul.
The Iraqi forces took control of eastern Mosul in January after 100 days of fighting, and launched the battle in the west on February 19.