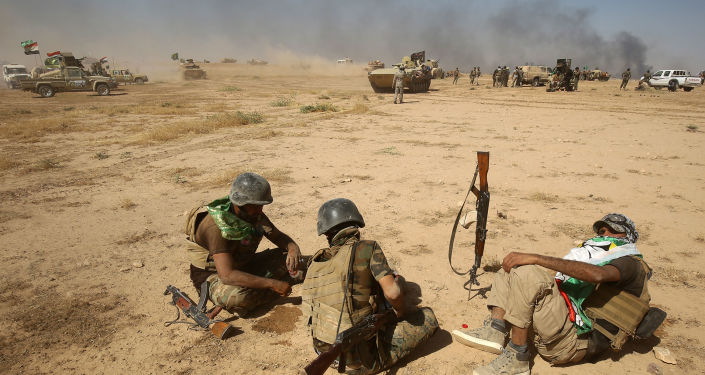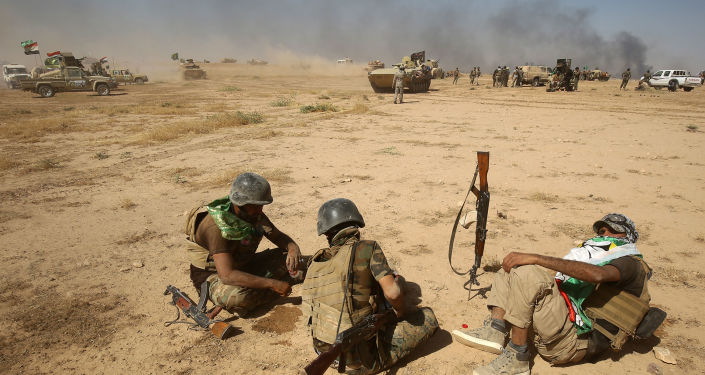 Iraqi forces, backed by Popular Mobilization Forces (known as Hashd Shaabi), advanced in Tal Afar on Thursday, in the fifth day of "Tal Afar, We're Coming" Operation.
Hashd Shaabi media office announced that Jazeera area in Tal Afar was completely liberated on Thursday from ISIL Takfiri group, noting that the area is located 250 meters from the center of the Tal Afar province.
Earlier the media office also reported that the allied forces clashed with ISIL terrorists in Al-Wahda neighborhood.
Most of the terrorist had withdrew al-Wahda neighborhood to Tal Afar center.
Tal Afar is the main remaining ISIL stronghold in northern Iraq, after the capture by Iraqi forces in July of second city Mosul further east in a major blow to the Takfiri insurgents.
The "Tal Afar, We're Coming" Operation started on Sunday.