Iraq
Iraqi forces recapture city of Hit from Daesh Takfiri militants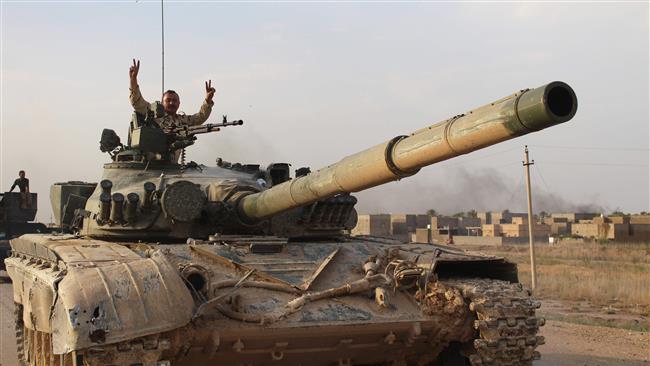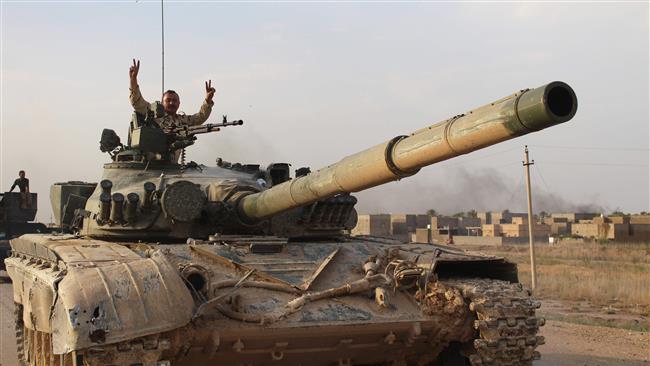 Iraqi forces have recaptured the city of Hit located in Anbar Province from Daesh Takfiri militants following weeks of fighting, the military says.  
"Units from the Counter-Terrorism Service (CTS) completely liberated Hit," Iraq's Joint Operations Command said in a statement on Thursday.
CTS spokesman Sabah al-Noman said the recapture of the city was completed on Thursday, adding that Hit "is cleared of any Daesh gunmen."
The recapture marks the latest defeat inflicted by the Iraqi forces on the Daesh Takfiri terrorists in the country.
Iraqi forces entered Hit, located northwest of the provincial city of Ramadi, on April 4.
The liberation of Hit comes less than a month after Iraqi forces recaptured the nearby city of Kubaysah.
In December 2015, Iraqi forces made their biggest victory against Daesh group in Anbar, recapturing Ramadi which had been seized by Takfiri militants last spring.
Preparations are underway for the recapture of Fallujah, which is the second largest city in the western violence-hit province.
Over the past months, Daesh has lost a significant portion of the territories it used to control in Anbar and other provinces to Iraqi forces.