Iraq
Middle East
Iraqi Forces Regain Control of Several Strategic Villages in Anbar Province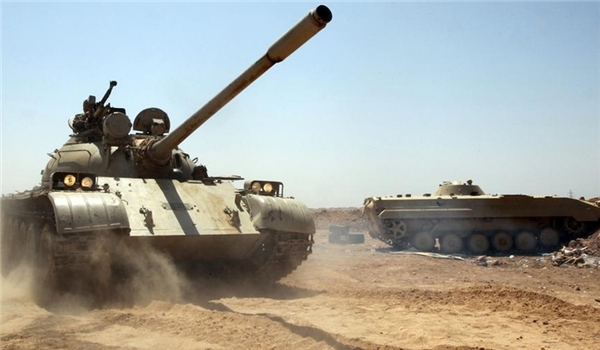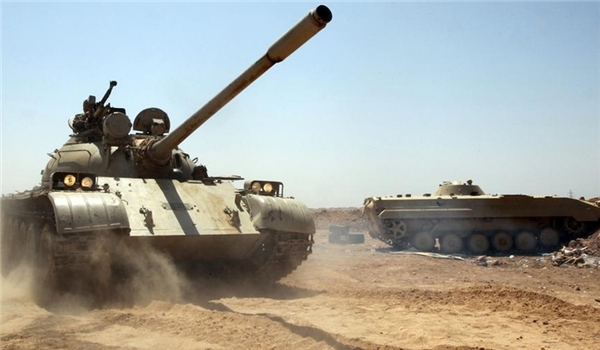 The Iraqi army backed up by the tribal forces conducted massive military operations against the Islamic State of Iraq and the Levant Takfiri terrorists in the town of Heet in the western parts of the country and took back half a dozen villages from the ISIL in there.
The ISIL terrorists were driven out of six villages in the surrounding areas of Heet after fierce clashes between the two sides.
Military sources said ISIL has sustained a heavy death toll in the clashes.
On October 26, the Iraqi security forces gained control over 14 villages in a region between of Heet and al-Baghdadi from the side of Dolab bridge towards Bikaka village.
"The Iraqi army forces have imposed their control over those liberated villages completely, and killed all ISIL terrorists," Commander of the Baghdadi Emergency Forces Colonel Shaban al-Obeidi said, adding that the security forces were continuing to liberate all of the other areas from ISIL's control.
The ISIL Takfiri terrorists currently control parts of Syria and Iraq. They have threatened all communities, including Shiites, Sunnis, Kurds, Christians, Ezadi Kurds and others, as they continue their atrocities in Iraq.
Senior Iraqi officials have blamed Saudi Arabia, Qatar, and some Persian Gulf Arab states for the growing terrorism in their country.
The ISIL has links with Saudi intelligence and is believed to be indirectly supported by the Israeli regime.