Iraq
Iraqi forces retake four villages in Anbar province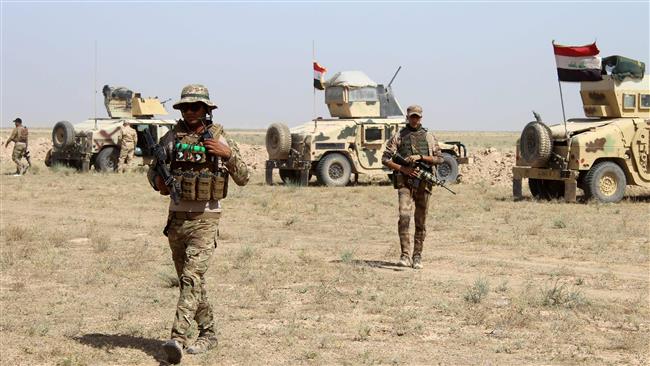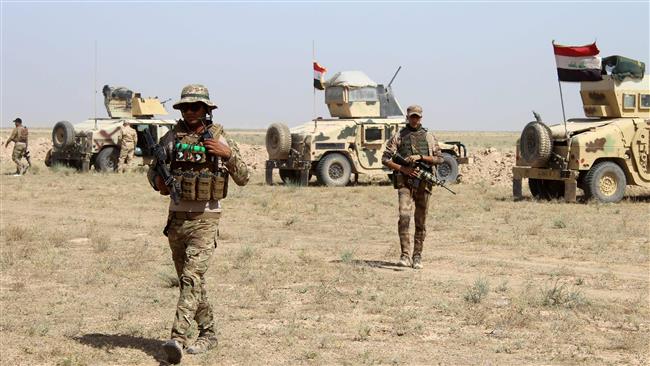 Iraqi army soldiers and fighters from Popular Mobilization units have managed to liberate a number of villages in the western Anbar province, dealing another blow to the Daesh Takfiri terrorist group as anti-terror operations continue.
The Iraqi ground forces, backed by the country's Air Force and artillery fire, recaptured four villages of Albu Khamis, Albu Khalid, Albu Asi and Albu Manahi, all located south of the flashpoint city of Fallujah, Arabic-language al-Sumaria news website reported on Wednesday.
The report added that Daesh moved families of its members from southern parts of the city to the central areas but it did not allow civilians to evacuate those areas in order to use them as human shields against the advancing government troops.
Iraqi forces are now just a few kilometers away from the militant-held city from its south.
Meanwhile, chief commander of the military operation in Anbar Ismail Mahlavi announced that at least 100 Daeshis were killed during the past couple of days south of the city and eight booby-trapped vehicles were also destroyed.
Daesh still controls Fallujah, only 50 kilometers (30 miles) west of Iraqi capital Baghdad, but it is almost completely besieged by pro-government forces.