Iraq
Iraqi forces will defeat ISIL terrorists soon: PM al-Abadi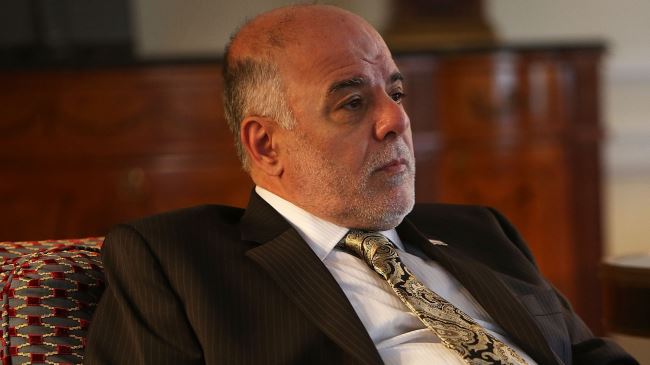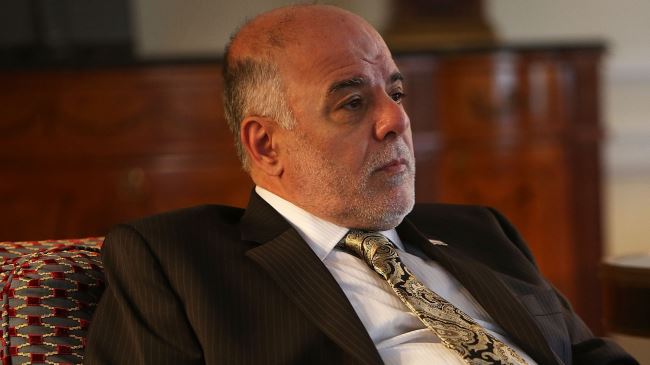 Iraq's prime minister has vowed that Iraqi forces will defeat ISIL terrorists in the near future amid more advances by the army backed by Sunni tribesman and Shia volunteer forces.
"The course of the battle today is going on in favor of our honorable Iraqi people and tidings of victory have become visible and the abominable defeat will be the fate of Daesh (ISIL) and Iraq's enemies and all the forces which have allied with them and which dared to attack our land, people and sanctities," Haider al-Abadi said in an message on Friday.
Al-Abadi said Iraq is determined to clear the country's north and west from the ISIL Takfiri militants.
He hailed the latest gains made by the Iraqi forces in their fight against the terrorists, saying Iraq owes its achievements to the stance of Muslim clerics, most particularly Grand Ayatollah Ali al-Sistani.
The Iraqi prime minister also called on all political factions to set aside differences and unite.
"I call on the political forces to unite and disavow differences. I also call on the educated people, media people and writers to defend the right and confront the psychological war launched by the enemy and which is more dangerous than the military confrontation," he said.
The comments came after Iraqi forces, backed by Sunni tribesman and Shia volunteers, on Friday took control of most of the town of Dhuluiya in Salahuddin province from the ISIL Takfiri terrorists.
The Iraqi military said over two dozen ISIL terrorists, including two British nationals, were killed during the operation.
The ISIL controls large areas of Syria's east and north. The group sent its militants into Iraq in June, seizing large parts of land straddling the border between Syria and Iraq.
The West and its regional allies, including Qatar, Saudi Arabia, and Turkey, are reportedly giving financial and military support to the militants.