Iraq
Middle East
Iraqi Government Adopts Proceedings against 'Media of Sedition'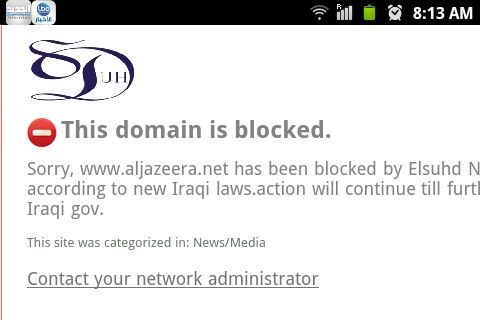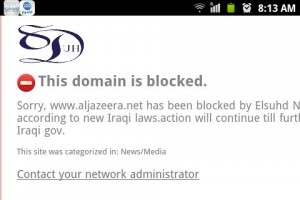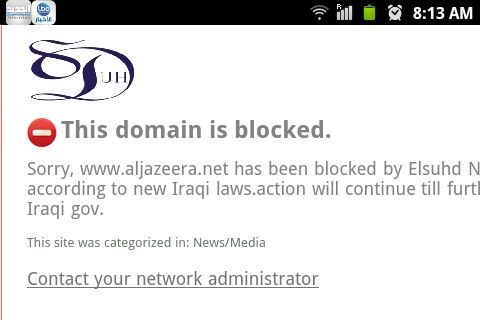 Iraqi authorities continue on Friday their preventive procedures to deter the media of 'incitement' from breaching the state arena.
Iraq: Al-Arabiya blockedSince the first days of the Mosul crisis, Communications and Media Commission of the Iraqi government noticed that a large number of social networking websites is used to keep up with the field campaign of the so-called 'Islamic State of Iraq and the Levant' (ISIL) in Mosul and Anbar via broadcasting 'fabricated news and false pictures that would affect the morale of the Iraqi people.'
Promptly, the commission tasked competent authorities to close all access ports to the sites in question through special softwares.
Such procedures covered several websites like Facebook – the most popular in Iraq – which witnessed during the first days of Mosul crisis the creation of new inciting pages.
Iraq: Facebook blockedIraqi officials believe those pages were created in line with pre-planned scheme where huge field capabilities were allocated to ensure their readiness in order to report ISIL news from ground and to circulate their video footages.
Banned applications in Iraq also include Instagram, YouTube, Twitter and Viber.
CMC also took measures to ban websites of Arab and foreign TV channels, including aljazeera.net and alarabiya.net.
The Commission is currently working with a technical committee to prevent circumvention of the ban through Internet sites using external proxies, and is now limiting those sites to take the proper measures against them.
Iraq: YouTube blockedNevertheless, preventive procedures are not limited to those taken online by the Iraqi authorities against the media that 'provoke sedition', but are extended to monitor the work of Iraqi and foreign TV channels active in Iraq.
Those measures start from the entry of media delegations to the state's airports through checking the ID and professional CV of their media station, followed by providing the delegations with licenses from CMC to operate work in Iraq under the condition to pledge not to abuse, practice incitement, distort facts or fabricate news.
Iraq: Al-Jazeera blockedMoreover, CMC surveys periodically the SNG vehicles deployed in Iraq to monitor the vehicles that may enter through borders with Turkey or Turkmenistan, or through the crossings occupied by ISIL terrorists on the Syrian border.
Iraqi authorities weekly renew the list of Iraqi channels put under surveillance to monitor their commitment to the media speech that does not incite or provoke sedition.
However, some of those stations broadcast from outside Iraq, specifically from Jordan and Britain. Iraqi authorities are considering to file complaints against them to their satellite operators – in particular the Nilesat.