Iraq
Iraqi Hashd al-Sha'abi forces shoot down reconnaissance drone over Nineveh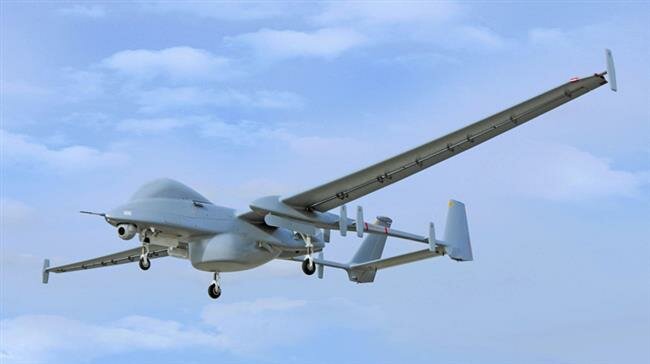 Members of pro-government Popular Mobilization Units, better known by the Arabic name Hashd al-Sha'abi, have reportedly intercepted and targeted an unmanned aerial vehicle as it was flying in the skies over a region in the country's northern province of Nineveh.
The media bureau of the volunteer forces said in a statement that Hashd al-Sha'abi forces shot down the unidentified drone as it was on a reconnaissance mission, and flying for more than 20 minutes over one of their command centers there.
The statement added that the volunteer forces brought down the unmanned aerial vehicle with anti-aircraft guns after ensuring that the aircraft was not of Iraqi origin.
The development came only a few hours after Prime Minister Adel Abdul-Mahdi, President Barham Salih and Parliament Speaker Mohammed al-Halbousi held a meeting in the capital Baghdad with senior commanders of the Hashd al-Sha'abi to discuss measures aimed at protection of Iraq's security and sovereignty.
They stated that the latest assaults on Hashd al-Sha'abi positions were meant to marginalize the volunteer forces, and strip them of the role in the fight against the Daesh Takfiri terrorist group.
On Sunday, the Iraqi Arabic-language al-Sumaria television networkreported that the air defenses of the 50th Brigade of Hashd al-Sha'abi had shot down a spy drone while it was approaching PMU bases in Nineveh.
It was not immediately clear who was operating the drone.
The Iraqi pro-government forces had shot down another spy drone on August 22, as it was flying in the vicinity of the 12th Brigade of Hashd al-Sha'abi and over the outskirts of Baghdad.