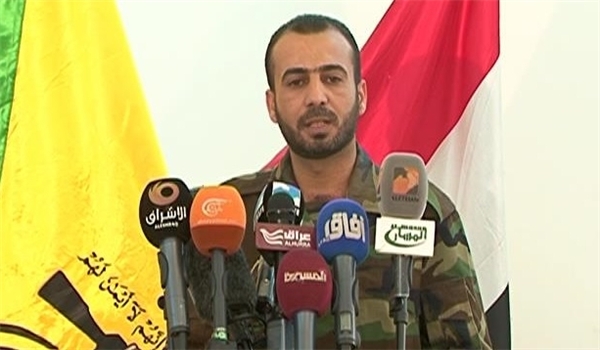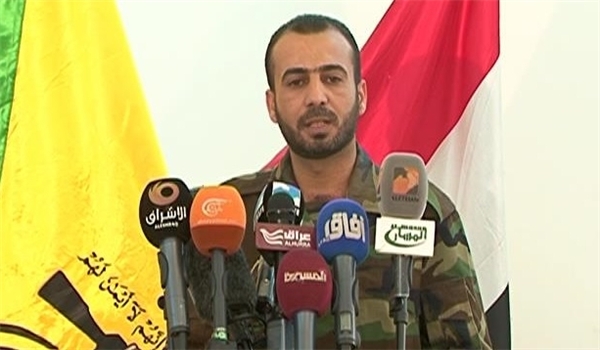 Kataib Hezbollah Group (one of the Iraqi popular forces) condemned US President Donald Trump's recent visit to Iraq, warning that its fighters will force Washington to withdraw its military men from the country.
"The Islamic Resistance will force the US to evacuate forces from Iraq," Jaafar Husseini, a spokesman of Kataib Hezbollah Group, said on Thursday.
He added that Trump's surprise visit to Ain al-Assad base means that he does not feel safe to declare his trip earlier.
"The Iraqi resistance commanders have vowed to cut off the hands of aggressors against the neighboring states, including Syria," Husseini said, noting that the Iraqi nation and parliament are the one who decide about withdrawal of the US forces, after Trump's remarks that he does not intend to retreat from Iraq.
Iraqi political and popular forces' leaders have condemned Trump's unannounced trip to Iraq as a violation of their country's sovereignty.
In a surprise visit to US troops, Trump on Wednesday landed at an airbase west of the Iraqi capital, Baghdad, where he thanked the soldiers for their service.
Sabah al-Saadi, the leader of the Islah parliamentary bloc, called for an emergency session of the Iraqi parliament "to discuss this blatant violation of Iraq's sovereignty and to stop these aggressive actions by Trump who should know his limits: The US occupation of Iraq is over".
Islah is headed by Shiite leader Muqtada al-Sadr, who has long opposed the US presence in Iraq since Washington's invasion against the country in 2003.
Hundreds of thousands of Iraqis have died in the conflict, which many analysts call one of the major US foreign policy debacles in recent history and one of the most destructive invasions in modern history.
The Bina bloc, led by Hadi al-Amiri, also objected to Trump's trip to Iraq.
"Trump's visit is a flagrant and clear violation of diplomatic norms and shows his disdain and hostility in his dealings with the Iraqi government," said a statement from Bina.
Trump did not meet any Iraqi officials during his three-hour-long stay. A scheduled meeting with Iraqi Prime Minister Adel Abdul Mahdi was scrapped and the two leaders talked instead by telephone.
Mahdi's office said in a statement that US authorities had informed Iraq's leadership of the president's visit in advance. The statement said the Iraqi prime minister and the US president held a telephone conversation due to a "disagreement over how to conduct the meeting".
Meantime, the Iraqi legislators said that the two leaders had disagreed over where their planned meeting should take place: Trump had asked to meet at the Ain al-Asad military base, an offer Mahdi declined.