Iraq
Iraqi Hezbollah Spokesman: US Has 31 Military Bases, 34,000 Soldiers in Iraq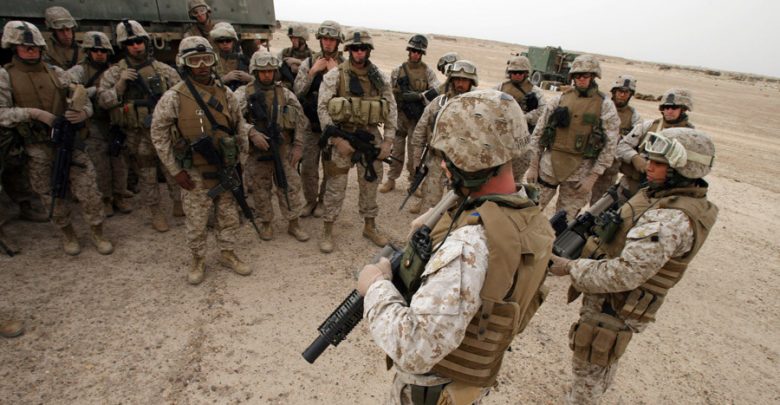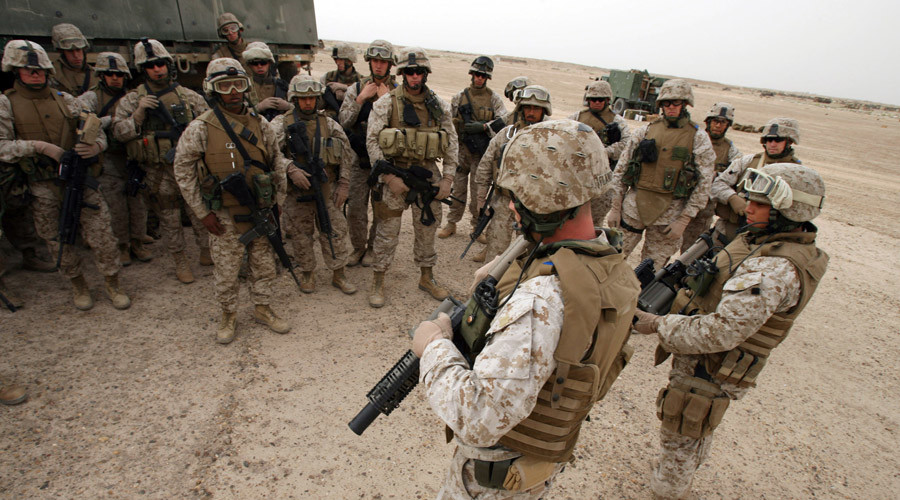 Spokesman of Iraq's Kata'ib Hezbollah (Hezbollah Battalions) popular forces Jafar al-Hosseini disclosed that the US is planning to increase its military presence in Iraq by rising the number of soldiers and bases in the country.
"The US has 31 military bases, including seven special bases for fighter jets and six bases for intelligence tasks," al-Hosseini told the Arabic-language al-Mayadeen TV network.
He also reiterated that the US has 34,000 soldiers, five logistics companies and 24 associate companies in Iraq.
Al-Hosseini also reiterated that Kata'ib Hezbollah are constantly monitoring the US Army troops' movements  along the borders with Iraq, and said that according to the intel gained by Hezbollah Battalions, the deployment of the US troops in Iraq has taken place with the aim to implement a plan that will be implemented soon.
He reiterated that the Americans will conduct military operations along Iraq-Syria border.
In a relevant development in late December 2018, a senior Iraqi legislator leveled strong accusations against the US army, saying hundreds of ISIL terrorists have deployed at the US bases in the country.
Kazzem al-Sayyadi, an independent lawmaker of the Iraqi parliament, told the Arabic-language al-Ma'aloumeh news website that over 1,000 ISIL militants are present at the US bases.
"The US forces entered Iraq's territories on a decision of their own and their number now amounts to 30,000. They supported the ISIL logistically during this period and now, over 1,000 ISIL members are present at the US military bases," al-Sayyadi claimed.
There have been frequent reports accusing the US army of cooperation with ISIL in Southeast Syria and Western Iraq, but the accusation leveled against the US military by the Iraqi lawmaker is the first formal statement made ever in this regard.
The Iraqi forces have in the past few years found a huge volume of advanced US-made missiles and weapons in the ISIL hideouts in the country.