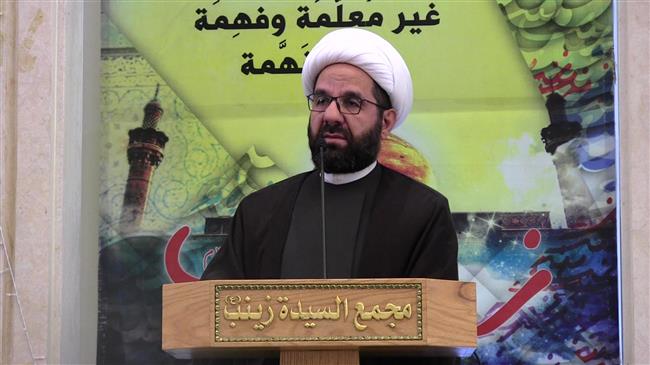 US troops will not be safe if they stay in West Asia, says a high-ranking official from the Lebanese resistance movement Hezbollah against the backdrop of the assassination of Iran's Lieutenant General Qassem Soleimani and Iraq's Abu Mahdi al-Muhandis.
"The arrogant American administration must know that its terrorism against the peoples of the region and its assassination of Soleimani and Muhandis will not offset its frustration and piled-up failures there. It has lost its prestige, and its allies' confidence will not be restored," Vice President of the Executive Council of Hezbollah Sheikh Ali Damoush said on Friday.
"The axis of resistance will not be terrorized, rather it will strive to take the mask off the US face among the peoples of the region. The blood of Soleimani and Muhandis will open new horizons to the resistance axis to secure more victories, which will be completed by the full removal of American forces from the region."
Sheikh Damoush lauded the Islamic Revolution Guards Corps (IRGC) for firing a salvo of ballistic missiles at US military bases in southwestern Iraq in retaliation for the assassination.
The Lebanese cleric went on to say that the region was now divided into two axes: the axis of evil spearheaded by the United States and the axis of resistance led by the Islamic Republic.
"The conflict in the region has become very clear and its parties are decisively separated. There is no ambiguity in it just as the goal has become very obvious, which is the US military presence in the region. Such presence will not be safe for them anymore," Sheikh Damoush said.
He highlighted that mass funeral ceremonies for General Soleimani, who was the commander of the Quds Force of the IRGC, and Abu Mahdi, who was the second-in-command of Iraqi Popular Mobilization Units (PMU), across Iraqi and Iranian cities and elsewhere sent a clear message that the peoples of the region are ready to make any sacrifice.