Iraq
Iraqi investigators examine mass grave site near Mosul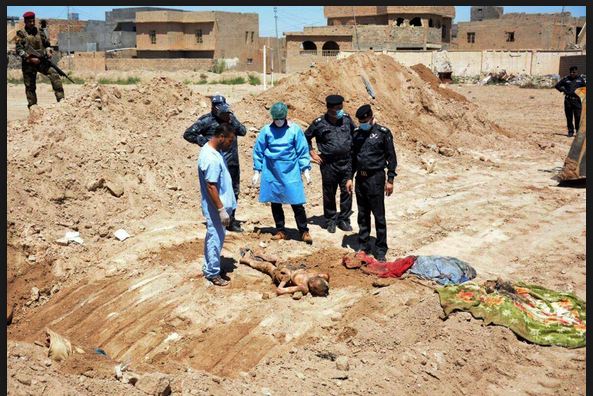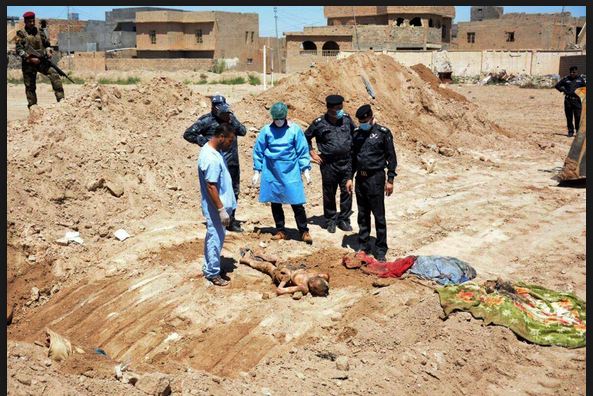 Iraqi investigators carried out an initial examination on Tuesday of a mass grave site discovered in an area south of Mosul that was recently retaken from the ISIL group.
Iraqi security forces announced the discovery of the site in the Hamam al-Alil area the day before, after retaking it as part of the operation to recapture Mosul, the last ISIL-held Iraqi city.
A dirt barrier borders the site, where body parts and bones are visible among rubbish that has been dumped there.
Men in Iraqi security forces uniforms used ropes to pull two bodies, one of them headless, from the grave, and also removed a decapitated head, but they were later told to return them to their original locations.
The investigators, some of whom wore face masks because of the smell, took notes at the grave site.
"Today, the team conducted an initial examination," said Mohammad Taher al-Tamimi, an official from an Iraqi cabinet office that he said is coordinating and supporting efforts to investigate the site.
Tamimi described the killings at the site as a "massacre", and said the victims had been blindfolded and had their hands and feet bound.
Some bodies were missing their heads, while those of others had been broken into pieces, he said.
Iraq's Joint Operations Command said on Monday that 100 headless bodies had been found in the Hamam al-Alil area — an assertion contradicted by Tamimi.