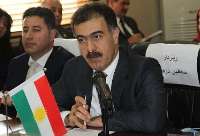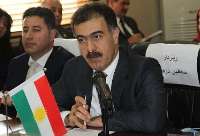 Spokesman of Iraqi Kurdistan Regional Government (KRG) Safeen Dizayee on Friday said relations between Iran and Iraq are very good, adding that Iran is offering the most help to Iraq in fight against ISIL.
To a question concerning Iran's military and political effect on Iraq, Dizayee said the two neighboring states have many historical, political, social and geographical commonalties, so this kind of relations are very natural, Turkish News Agency Anatoly reported on Friday.
Lately, Iraq army in confrontation with ISIL was in a difficult situation and became very weak, but they got off the hook with Iran's help, said Dizayee.
He continued that Iran's support is very important, but he does not know how long this support takes or to what extent its dimensions reach and central government of Iraq knows answers to this question.
On the help of Shia volunteers given to Iraqi army in fight against ISIL, Dizayee underlinined sensitivities in the region, saying that everybody should move upon wisdom and logic and should avoid any moves which create concern for people of the region.
On the problem of Kurds in Turkey, Dizayee said that KRG supports solution process in Turkey and has supported the process since three years ago, when it started.
He called training Iraqi Kurd Peshmarga by Turkish armed forces since last September as a positive development in relations between Ankara and Erbil.
About exporting north Iraq oil through Turkey to world markets, Dizayee said contrary to Baghdad claims, export of KRG oil has not decreased, but it continues increasingly and north Iraq oil is being delivered to Iraq National Oil Company in Turkey's Port of Jihan.