Iraq
Middle East
Iraqi lawmakers demand reciprocal move after UAE stops issuing new visa
A group of Iraqi lawmakers have urged their government to reciprocate the UAE's move to stop issuing new visas to Iraqi citizens and arrest several Iraqis for unknown reasons, saying the decision is in line with Abu Dhabi's normalization of ties with Israel.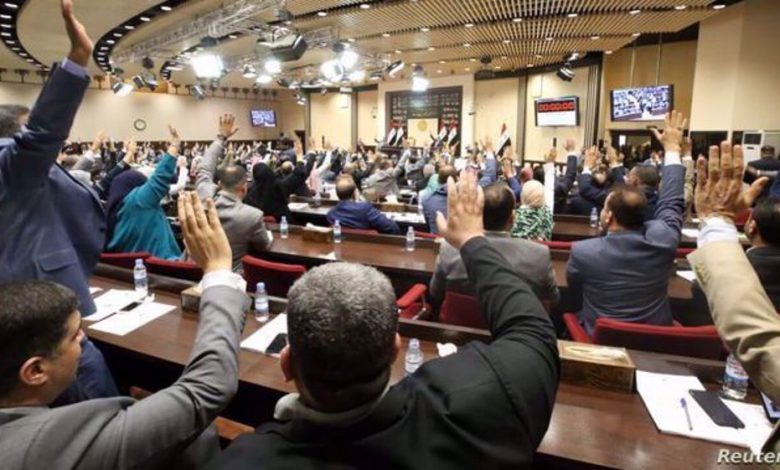 Mokhtar al-Mousawi, a member of the Iraqi parliament's Foreign Relations Committee, said Baghdad is trying to find the reason behind the arrest of several Iraqi citizens in the United Arab Emirates.
The arrest of the Iraqis "must be immediately reciprocated by Baghdad, since it has coincided with the UAE's decision to halt issuing visas to Iraqis," he noted.
Hassan Ali, another lawmaker, demanded retaliation, and a halt to issuing entry visas for Emirati citizens.
"The UAE's decision to ban the entry of Iraqis and stop issuing visas for them is regrettable, and the government must reciprocate," he said, describing Abu Dhabi's move as "unexpected" and "illogical".
Amer al-Fayez, a representative of Fatah Alliance in the parliament, said the UAE's move is in line with the country's recent normalization of ties with Israel.
"The UAE claims its decision to halt issuing visas to the citizens of several countries including Iraq was made with the purpose of containing the coronavirus outbreak; but this has affected most of the countries that reject normalization of relations with the Zionist regime, and firmly believe in the cause of Palestine," he noted.
"This shows the UAE's decision has been made within the framework of normalizing relations with the Zionist regime; therefore, the Iraqi government must take an official stance in this regard, and not keep silent, because this is an insult to Iraq and Iraqis," he added.
The United Arab Emirate (UAE) has stopped issuing new visas to citizens of 13 mostly Muslim countries including Turkey, Lebanon, Iran, Iraq, Syria and Somalia.
Iran's envoy to the UAE recently quoted Emirati officials as telling him that the visa ban is temporary, and will be lifted soon.
However, Abu Dhabi's move comes as the UAE has reached a visa exemption deal with the Tel Aviv regime, and Emiratis have become the first Arab citizens who will not require permits to enter the Israeli-occupied territories.
The announcement was made by Israeli prime minister Benjamin Netanyahu following the arrival of an official delegation from the UAE for talks on more cooperation deals with the Tel Aviv regime.
"Today, we are making history in a way that will stand for generations," Netanyahu said of a deal that has been widely denounced by Palestinians and much of the Muslim world.
An Etihad Airways plane carrying Emirati government officials, with US officials accompanying them, took off from the UAE capital Abu Dhabi on Tuesday morning, and landed in Ben Gurion Airport outside Tel Aviv hours later.