Iraq
Iraqi leader says army won't attack Fallujah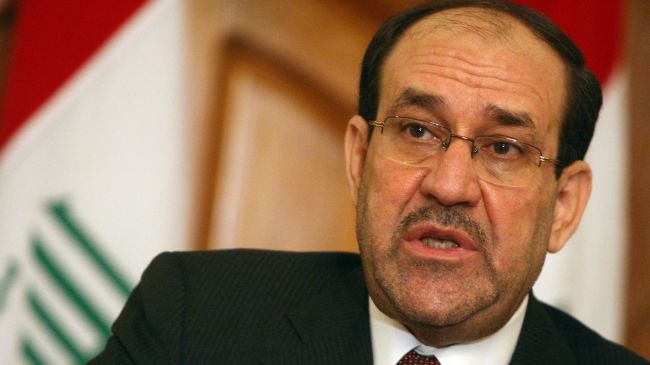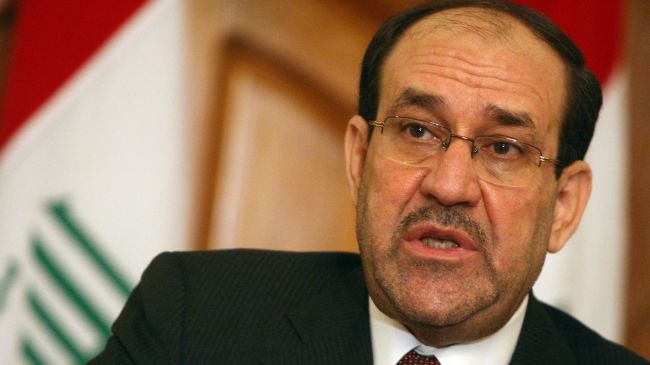 Iraqi Prime Minister Nouri al-Maliki has promised to rid the city of Fallujah of al-Qaeda-linked militants without a military assault.
"We want to end the presence of those militants without any bloodshed because the people of Fallujah have suffered a lot," Maliki said during an interview with Reuters on Sunday in Baghdad, referring to the devastating bombing of the city by US forces in 2004.s
Maliki said he intends to give local tribesmen time to rid the area of the militants to avoid civilian casualties.
"There is a good response from Fallujah's sons and tribes," the Iraqi leader said. "We do not care how long this takes."
"The important thing is not to attack the city and kill innocent people because of those criminals," he added.
His comments come as fighting rages on between security forces and al militants from the al-Qaeda-affiliated Islamic State of Iraq and the Levant (ISIL) in the city for a 12th day in the western province of Anbar.
Clashes between security forces and the militants are now taking place in Albu Bali, a militant stronghold between Ramadi and Fallujah.
Iraqi officials have said they need a few more days to defeat the militants in the two cities.
On Friday night, the UN Security Council published a statement, backing the Iraqi premier in the battle against the militants.
The 15-nation body also called on "Iraqi tribes, local leaders, and Iraqi security forces in Anbar province, to continue, expand and strengthen their cooperation against violence and terror and it stresses the critical importance of continued national dialogue and unity."
The violence in Anbar broke out on December 30, 2013, when the army removed an anti-government protest camp in Ramadi. Authorities said the camp was used as "headquarters for the leadership of al-Qaeda." The bloodshed later spread to nearby Fallujah.
The security forces supported by Sunni tribesmen have been battling the militants.
Head of Anbar's health directorate Khudeir Shalal said on Saturday the two-week clashes killed 43 people in the city of Ramadi and another 17 were killed in Fallujah, putting the overall death toll at 60.